Page 11 of 33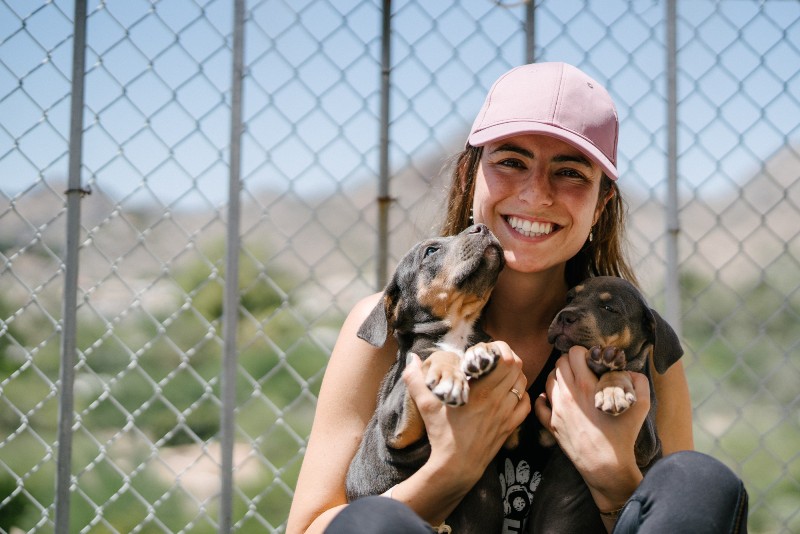 Geri Hormel
Founder and executive director of Almost There Foster Care, a nonprofit dog rescue that specializes in large-breed pups who are pregnant or nursing
Did you grow up as an animal lover? From the moment I was born, I was animal obsessed! I wanted a dog so badly, and lucky for me my parents were always happy to support my love for animals. Growing up, I had all sorts of pets—cats, dogs, rabbits, goats, donkeys, a pig and even a zorse. At 16, I started volunteering at the Arizona Humane Society in adoptions. That's where my passion for the dog rescue world really blossomed.
What advice do you have for other young people who want to make a dream come to fruition? Never give up! There are times when you may feel like the juice isn't worth the squeeze, but watching your dreams turn into reality will be well worth it in the end.
How can the community help Almost There? There are so many ways to help. Adopt, foster, volunteer, donate, attend our events or even just spread the word. You can find more information on us at atfcaz.org.
What influence do you hope to have on the Valley? I hope to help bring more awareness to the Valley about the importance of rescuing, spaying and neutering. Arizona has such a high volume of homeless animals. The more we can all work together to help rescue efforts, support our local shelters and spread the word about the importance of spaying and neutering your pets, the more we can help to lower the number of homeless animals that enter the shelter each year.
What are some of your free-time passions? I feel very lucky because Almost There Foster Care is my passion, so even in my free time you can usually find me doing something to help the shelter pups. When I am not focusing on the dogs, I am likely out with my flock of chickens. I am focused on raising happy and healthy chickens that lay a rainbow assortment of eggs with the brightest yolk. I am also an equestrian (although I have not been out to ride in too long!) and an occasional singer.