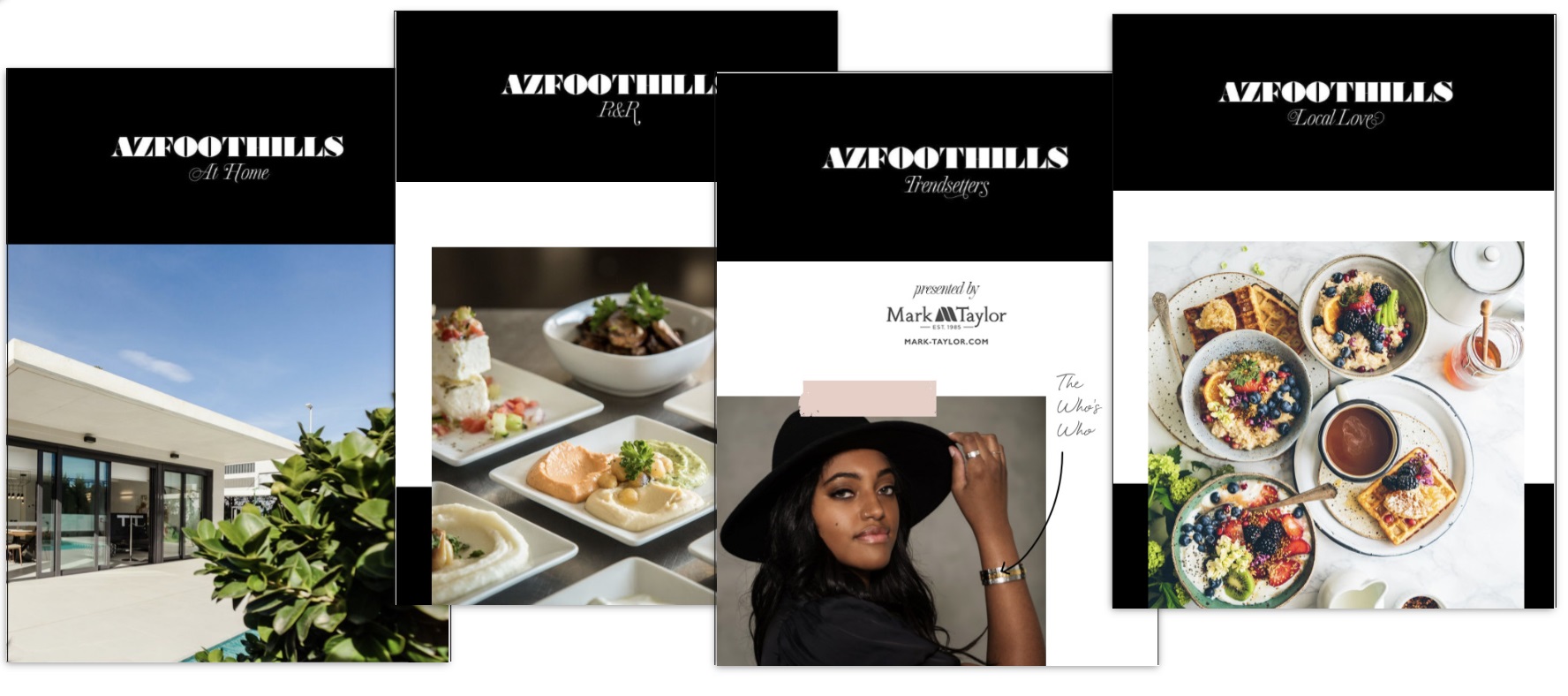 Stays
Check-in with the Valley's ultimate concierge - AZFoothills.com. Each Monday we'll release the latest luxurious hospitality happenings at resorts and beyond in California, Arizona, Mexico, and more.
Trendsetters
Meet Valley VIPs and Arizonans you need to know through engaging Q&A's each Tuesday.
About Town
This highly-anticipated E-newsletter is emailed each Thursday, sharing the who's-who and what-to-do's of the week.
In House
Take the ultimate home tour every Sunday with In House showcasing luxury listings, exclusive interviews with top-notch designers and architects, and more.