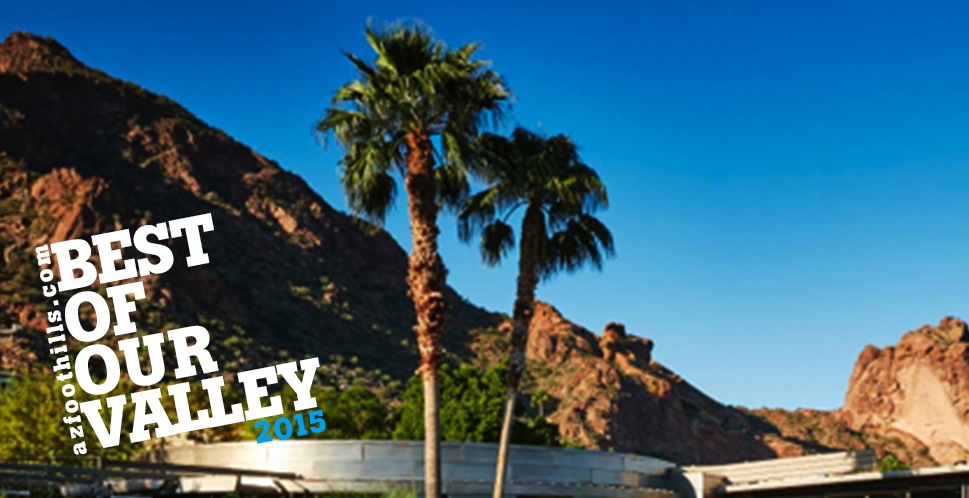 The winners of the eighth annual Best of Our Valley contest are officially here! Each year AZFoothills.com ask readers to vote on their favorite Valley people, places, and more. The contest is answered with millions of votes and more than three hundred and fifty winners.
Best of Our Valley contest winners will be featured in the April 2015 issue of Arizona Foothills Magazine, a tell-all guide to the best people and places in the Valley of the Sun, as chosen by its residents. The winners with the most total votes will be featured on the cover, but you will have to wait until April to find out who they are!
As a special thanks to the winners and those who helped them attain their "Best Of" status, a celebratory bash will be held the first Friday in May 2015. Stay tuned for details on the fabulous fete!
All those who won this year can download a 2015 Winner logo here. 
Click through the categories below to find out if your favorite burger, boutique or bartender is a winner!
To nominate a business, person or item for the 2016 contest, e-mail  This e-mail address is being protected from spambots. You need JavaScript enabled to view it  by September 1, 2015.