Attention adrenaline junkies, near and far! Some of the most thrill-seeking activities can be found in Arizona. With fast rides and breathtaking views included, there is something to satisfy every daredevil's itch for adventure. Following are some of the best under-the-radar adrenaline activities to get your heart rate pumping around Arizona.
1.  Car Racing 
Anyone looking for the excitement of speed on a racetrack, look no further than Radford Racing School. The Chandler-based racing school offers various lessons on its private track such as high-performance driving, Formula 4 lessons, a four-hour throttle therapy experience, private instruction with your own car, go-karts and event space for groups and parties. All of these experiences will give any risk-taker the rush of speed, power and control as the car darts around the track.
2.  Hang Gliding
From speeding down a racetrack to gliding a few thousand feet in the air, Sonora Wings has it covered from the skies. Experience a unique hang-gliding experience while looking down on the beautiful Sonoran Desert. With no experience necessary, participants must be between the age of 10–90 years old and weigh 40–230 pounds. The flight packages range in height from 2,000 feet up to one mile (5,280 feet).
3. Rock Climbing
Looking to ascend in the air but closer to the ground? StoneMan Climbing Company has you covered with climbs all over Arizona. StoneMan Climbing's mission is to provide safe, accessible and gratifying climbing adventures to every client, while making a sport for the physically elite enjoyable for recreation by all. StoneMan guides give safe adventures while practicing the "Leave No Trace" principles established by the Leave No Trace Center for Outdoor Ethics to preserve and respect the environment by leaving the land better than you found it.
4. Whitewater Rafting
Take on the Salt River rapids with Mild to Wild. The thrill of experiencing splashes from class two, class three and class four rapids on Mild to Wild's multi-day trips is open to all above the age of 8. The river drops over 20 feet per mile through the 2,000-foot-deep canyon, providing thrill-seekers with eye-catching views and the rush of a whitewater adventure. Trip options include a half-day, one-day and two-five-day overnight trips for both groups and individuals.
5. Lake Pleasant Water Slide
Home to the world's largest floating water slide, Lake Pleasant offers an opportunity to cool down while having adrenaline rush through your veins. Sitting atop Lake Pleasant, the slide has three different lengths, with the tallest slide standing at 34 feet in the air. Guests will enjoy plenty of airtime flying into the lake, striking poses mid-flight. Looking for a fun night activity? H2-Whoa lights up at night, allowing people to cannonball into the evening sky with stars reflecting down on the water. Opening in May, make sure to mark your calendars to experience Lake Pleasant like never before.
6. Marble Canyon Bungee Jump
Marble Canyon provides daredevils the opportunity to experience Grand Canyon National Park in an exhilarating new way. As one of the top bungee jumping destinations in the country, the bridge sits atop a 467-foot canyon, giving jumpers a 200-foot freefall experience. Bungee Expeditions is the only bungee jump company in Arizona that provides this unique jump.
7. Solo Skydiving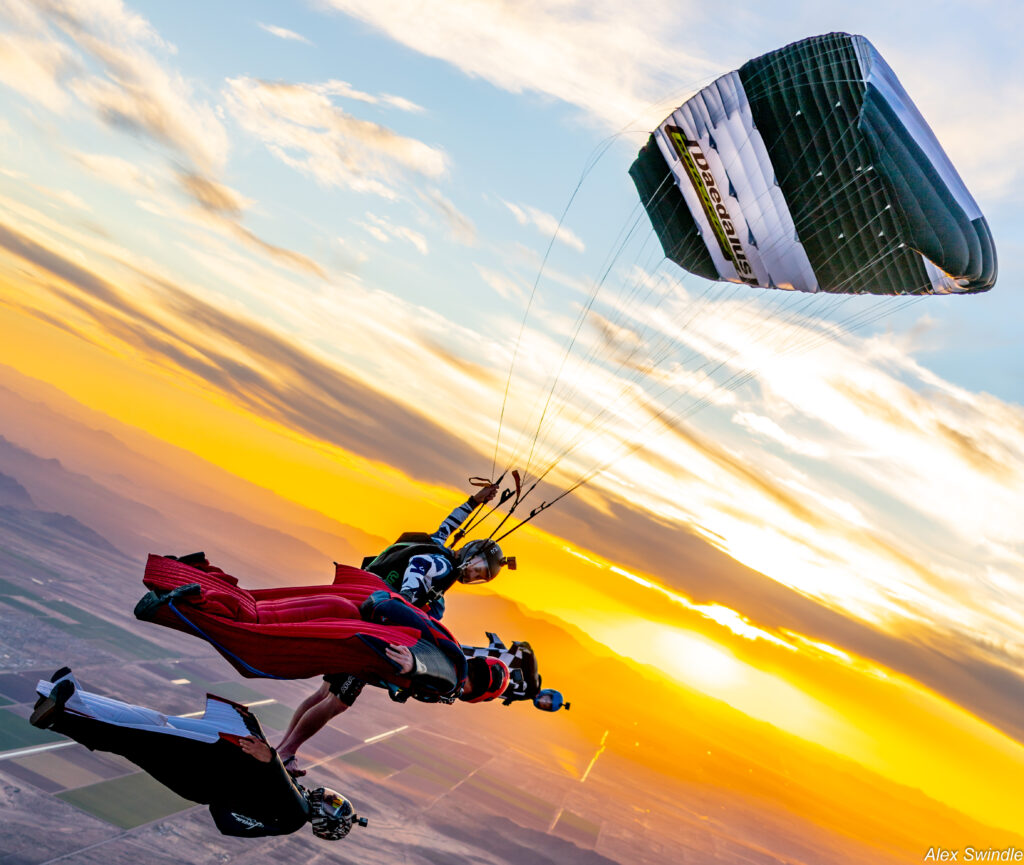 Eloy, Ariz. is home to the world's largest skydiving facility, Skydive Arizona. For many first-timers, it's the perfect place for a safe tandem skydiving experience. If tandem jumping isn't enough of an adventure, Skydive Arizona offers the Accelerated Skydiving Program. Students are required to make a tandem skydive and then work with coaches to obtain their USPA license after a minimum of 25 jumps with an instructor. Upon completion of the program, graduates will obtain their A license and are able to solo jump.