Page 15 of 33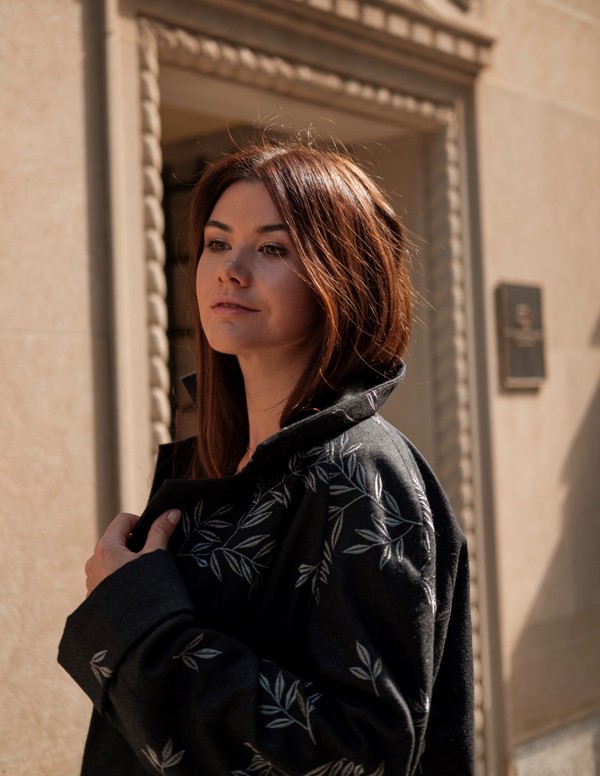 Joan Dominiqué
CEO and founder of Maison Joan Dominique
What inspired your start in fashion? From a very young age, I innately knew. For a project in second grade, I researched prominent figures who share my birthday and one of them was Donna Karan. This discovery was the first time I recognized fashion design as a possibility for a career path. My intentions never wavered since.
The brand launched just last year and has already seen great success. To what do you owe this success? Sacrifice. I traded sleeping in for 5 a.m. wake ups. I traded going out for working out. It's about building the life I want to live. Fortunately, all my hard work was met with the right opportunity.
What do you envision for the future of your brand? We just celebrated the opening of our first by-appointment showroom in Central Phoenix. However, the greater goal is to create a home and retail store at some point. Perhaps in Scottsdale, my hometown, where it all started.
What is the most rewarding part of your career? Being an entrepreneur is the art of living beyond your comfort zone, which is where the greatest self-growth occurs. It challenges me; however, I am constantly expanding my wealth of knowledge and experience.
What about the biggest challenge? The unexpected hurdles that come in business, but that's what keeps it interesting.
What advice do you have for other young women like yourself who have a passion they'd like to pursue? The greatest advice I can offer is put aside all your insecurities about potential failure and just start working on your goal. Be brave; be vulnerable to ask for help. You are only human; you cannot do everything. Beginning your journey is that hardest part because you create all these worst-case scenarios rather than putting that same energy you are using to think of these scenarios into building your passion into your reality.
In what ways do you give back to the community? In the past, I've worked with groups such as Stop Hunger Now and JCL, Connecticut chapter. My most recent endeavor is a workshop series this October with G Road and the Boys and Girls Club teaching the fundamentals of the fashion industry and illustration. I am always looking for creative ways to help the greater community.
What influence do you hope to have on the Valley? Hopefully, I can inspire some young people like myself to be brave enough to dive into creative entrepreneurship, especially the ladies!
What are some of your free-time passions? Outside of work, you can find me practicing yoga (heated vinyasa or Bikram), boxing or in the gym lifting weights.