Page 18 of 33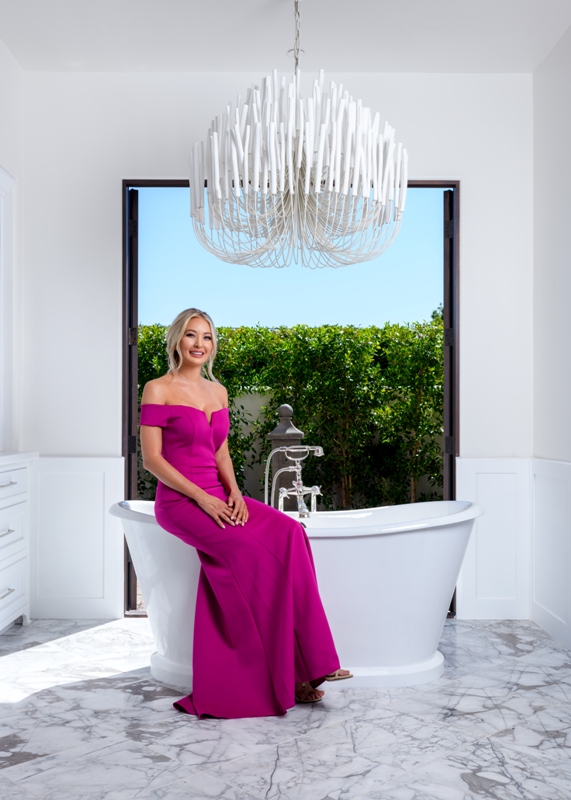 Brad Olson
Lauren Wallace
The co-founder of MDF Development, and the company's lead interior designer, is making waves in the design community as the new face of Paradise Valley real estate
What attracted you to the design/build field? I have always loved interior design, but now as a design/builder I can be more intimately involved in the entire process. Interior designers typically go to job sites only a handful of times, and I started to feel a disconnect from the process as a whole. Building has given me that new perspective—and the challenge of executing my design. Now I can step back and say, 'I dreamt it, and then I built it.' And that's a powerful statement.
What do you believe is the secret to your success? Hard work and commitment. I gave even my earliest jobs my entire focus and dedication, and still do to this day. I believe I have talent, but no amount of talent or luck makes up for relentless commitment.
Why did you decide to focus your work in Paradise Valley? Luxury has been my background since day one. It requires a completely different skill set to invest in this part of the market. We have a very unique team with strengths that are perfectly suited to this and, collectively, we are comfortable with the large amount of risk speculative building here entails. We have also worked in parts of Scottsdale and Arcadia.
Your properties can garner more than $2 million than other homes in the same area. Why is that? We are very particular about the projects we take on, but when we commit, we go all in. We are not cosmetic remodelers—we completely transform the property from the inside out. I put myself in the shoes of the future owners.
What makes a project successful? There is no better feeling than handing the keys over to our clients. This new home is going to be the backdrop to some of their most cherished memories. It's an honor to be a part of that, and a responsibility I don't take lightly.
What is the most rewarding part of your career? What about the biggest challenge? Starting and running a business is such an interesting way of life. I love the Lori Greiner quote, "Entrepreneurs are willing to work 80 hours a week to avoid working 40 hours a week." It can be demanding but there's a deep sense of freedom and joy in being completely self-supportive and knowing you're building something of value.
What influence do you hope to have on the Valley? I hope to be a role model to other young women that if they sacrifice at a young age, they can achieve greatness at a young age too. I want to tell them: If you want something, don't let anyone tell you you're too young or too inexperienced. Do whatever it takes, work harder than everyone else, and doors will open. Surround yourself with people you admire. I had an amazing mentor as I was just starting out, and I'm very grateful for those experiences.