Page 10 of 33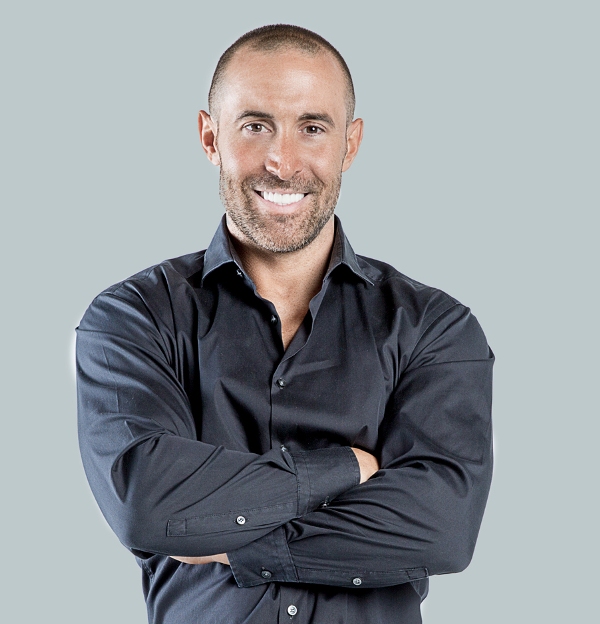 Frank DiMaggio
Founder of MDF Development, the Valley's premier luxury design/build and remodeling firm
This wasn't your first career path. How did you end up in the fields of real estate and design/build? I founded a social media app for apartment communities that would introduce residents to their neighbors. At that time, I was lucky enough to meet one of the top real estate developers in the country. He was my primary investor in the app and, at a later point, was my mentor in learning the building business. To top it off, I went on a blind date one day and met an interior designer. Little did I know she was arguably one of the best in town, and eventually became my partner in business—and in life. The rest is history.
What do you believe is the secret to your success? We have a unique formula. Having such a powerful and informative investor behind us, combined with a top designer and entrepreneurial sales and leadership, gives us the assurance that if the deal makes sense, we can move forward quickly and confidently. Once we start a project, we don't just remodel it; we re-build and re-invent the entire house. It gives our projects a competitive advantage in the space.
What is the most rewarding part of your career? What about the biggest challenge? It's an incredibly rewarding experience to see the joy our customers get from finding their dream home and hearing how happy they are. The biggest challenge is managing client expectations. Everyone wants their house to be done extremely quickly but finding the right sub-contractors and keeping them on schedule is always a challenge and can be frustrating at times, for us and our customers.
You specialize in "livable luxury." How do you define that? "Livable luxury" is that sweet spot where a house feels modern but gives you that warm "home sweet home"-type feeling. It is fresh and current but has character and isn't cold. It's a delicate balance that great designers can pull off but is surprisingly hard to achieve.
What influence do you hope to have on the Valley? I don't know about the influence I may be having, but I am super proud of the influence our projects are having. Creating a handful of record-breaking price-per-foot sales in some of the most prestigious gated communities in Scottsdale, Paradise Valley and Arcadia has really impacted the local real estate values.
In what ways do you give back to the community? Being so early in my career, the best way to give back is to run a trustworthy, ethical company that creates great homes that our neighbors can be proud of and creates good-paying jobs for our employees and subcontractors.
What are some of your free-time passions? Health and fitness, travel and family fills my free time and my heart. But at this point in my career, there is very little free time! That's OK though, because my work in my passion.