Page 3 of 33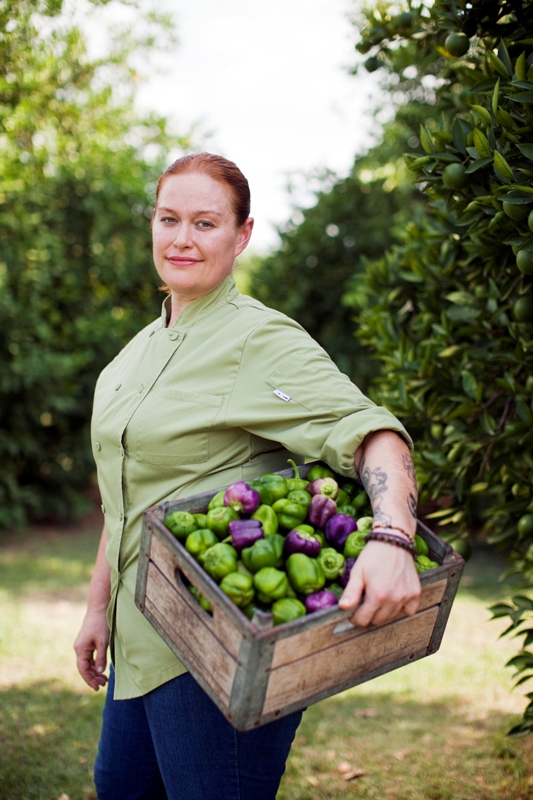 Charleen Badman
Chef/co-owner of Scottsdale's beloved FnB restaurant—and winner of the 2019 James Beard Award for Best Chef: Southwest (the first time this distinguished prize has gone to a local chef in more than a decade)
How did you get your start in the culinary field? In high school, I entered a program called F.E.A.S.T. (Food Education and Service Training). It's a Tucson-based program for juniors and seniors in high school. What is the most rewarding part of your career? The goal every night is finishing dinner service with happy guests.
What about the biggest challenge? When the grease trap backs up at 11 p.m. on a Saturday night.
Congrats on your James Beard. What went through your head when your name was announced as the winning chef? Zooey Deschanel said MY name!
In what ways has the Valley food and beverage realm evolved over the past several years? More chefs are inclined to support our farmers, ranchers and wine makers from Arizona.
What do you hope for the future of food and beverage within the Valley? I hope we—chefs, winemakers, bartenders, restaurant owners, sommeliers—are able to receive more national attention for our hard work and dedication showcasing our great state.
What advice do you have for budding female chefs? The same advice I give for budding male chefs: Put your head down, work hard, stay focused.
In what ways do you give back to the community? Ten years ago, I started participating at Echo (then Arcadia Neighborhood Learning Center) in the Chef in the Garden program created by Taylor Nelson and Ann and Lou Rodarte, teaching children where food comes from. That morphed into starting Blue Watermelon Project, which is a coalition of chefs, farmers, educators and community food activists interested in volunteering their time and resources to inspiring kids from kindergarten through high school to make better food choices. We're in our third year, and the program continues to grow.
What influence do you hope to have on the Valley? We eat more local vegetables. And that chefs continue to showcase them on their menus because then I can eat them on the rare occasion I get to go out to eat.
What are some of your free-time passions? Gardening in the "village" (my backyard garden) and yoga.