Page 7 of 33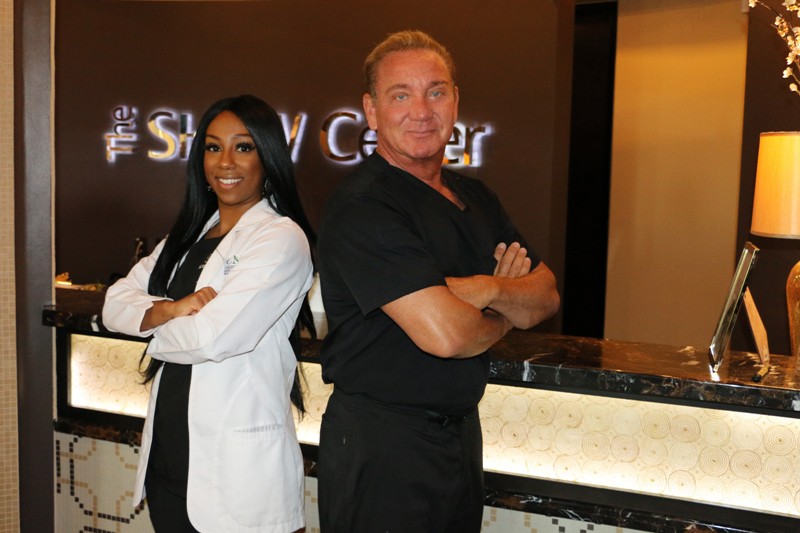 Dr. Kenya Arnold
Naturopathic MD at The REGEN Cliniq at The SHAW Center
What is The REGEN Cliniq at The SHAW Center? Remaining at the forefront of innovation, The SHAW Center continues to be a trailblazer in the aesthetic community. Adding The REGEN Cliniq to The SHAW Center bridges the gap between traditional and alternative medicine, allowing us to achieve aesthetic results that weren't attainable before. The REGEN Cliniq is the integrative branch of The SHAW Center. In addition to traditional aesthetic treatments, I offer alternative medicine and regenerative treatments such as stem cell therapy, second-generation PRP (PRF), Bio-Filler, cosmetic Ozone Therapy, cosmetic acupuncture, IV nutrient therapy, vitamin therapy, weight loss protocols like HCG, and nutritional planning and support.
Why did you decide to become a naturopath? My mom is a nurse, and she sprinkled the healthcare field into my life from an early age. I was the nerd in preschool who would look at my hands and say "Look at my phalanges!" So the vision was ignited from an early age and blossomed into something worth pursuing. When it was time to make a decision on what type of medicine I wanted to practice, I narrowed it down to three fields: plastic surgery, orthodontics and dermatology. I realized that all three of these fields had one thing in common: aesthetic perfection. Internal beauty is very important to me, so this sparked my passion for restoring beauty from the inside out which led me to pursue my Doctorate Degree in Naturopathic Medicine.
How do you integrate naturopathic medicine with plastic surgery? Plastic surgery addresses the physical concerns of the patient and naturopathic medicine works cohesively with this by restoring the inner well-being of our patients. Dr. [Lawrence] Shaw and I work in tandem with our patients to achieve optimal health and well-being; I support our patients with pre- and post-surgical treatment options like immune-boosting supplements, anti-inflammatories, nutritional support, IV therapy and weight loss protocols. Our patients benefit from our collaborative approach to health, wellness and beauty.
What is the most rewarding part of your career? Being able to change lives. I love the transformation of mind, body and soul. So often physicians work on the physical portion of a patient's well-being, and they don't focus on the whole person. With Naturopathic Medicine, I focus on addressing the root cause of a patient's health concerns, instead of treating the symptoms. I love when I can help my patient look and feel their best.
What influence do you hope to have on the Valley? I hope to impact people on a deeper level to change their understanding of the true meaning of health and beauty. I want to guide the Valley in making healthy choices, while remaining active, and being the healthiest version of themselves.