Page 5 of 33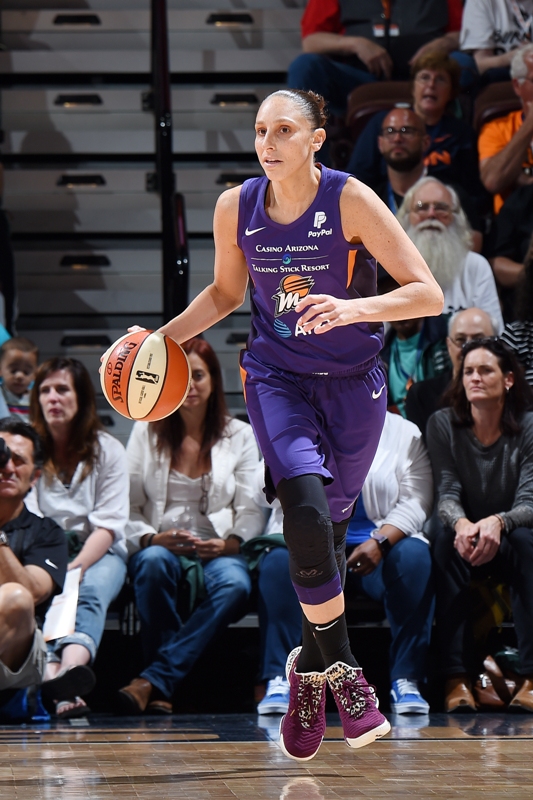 Brian Babineau/NBAE via Getty Images
Diana Taurasi
Basketball player with the Phoenix Mercury, WNBA's all-time leading scorer and four-time Olympian
Did you always dream of playing basketball professionally? No, not really. When I was younger, I just played basketball because I just really enjoyed it and it was something to get me out of the house. It was something that I became very competitive at. The idea of playing professional was something that came after high school when I got to college.
What is the most rewarding part of your career? There's something to be said when you stick with something for a long time. When things are going well, when things are going bad and you can just stay with it and keep grinding away. I think that's given me a better appreciation of hard work and a skill I can take with me no matter where I go, whether I'm playing basketball or not.
Why do you think you have been so successful in your career? You have to have a lot of luck. You have to be in the right place, with the right people, with the right mindset, and I've been really lucky to be in those places a lot in my career. You have to give up something in life to get what you want. The things people don't notice and the things people don't know. If you talk to anyone who has gone a long way in their profession, they'll say the same thing. I've given up a lot and have gotten a lot in return, so I've been lucky.
What do you envision for the future of women's sports? I think you've seen this evolution in the last couple of years of it being on the main stage and on a larger scale with more time and more exposure. I just hope it continues. These little fads in sports can come and go, but I think this is something that has been established for a while now. When you make it your career and your passion, you hope people take appreciation of it.
What advice do you have for a youth athlete with dreams of playing professionally? Enjoy the game. Don't worry about the end process or where you may end up in 10 years. Just worry about that day, have fun with it, enjoy it and embrace it. Don't take it too seriously.
What influence do you hope to have on the Valley? Phoenix has been home now for 15 years and the more I think about life after basketball, the more I think about spending my whole life here in Phoenix. It's such a great city, and it has supported my career since day one. There's such a passion and a sense of community even with it being one of the largest cities in the country. There's this thread that incorporates every person that moves here from a lot of different places, then you have the hometown Phoenicians who love it here, so there's just a lot of great chemistry.