Page 9 of 11
"One of the reasons I know I have to survive this and change things is because of the strong women around me, who are holding me up and who refuse to let me fall. I am moved by all the women who love me for me, without any judgements, only kindness and support as they know I am doing the best I can."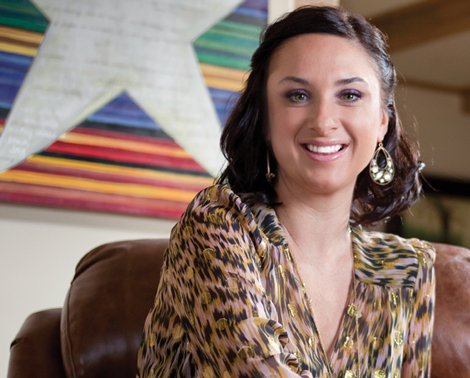 MAYA THOMPSON Founder of the Ronan Thompson Foundation
MAYA THOMPSON STARTED WRITING a blog for her almost 4-year-old old son, Ronan, when he was diagnosed on Aug. 12, 2010 with Stage IV Neuroblastoma. Thompson continues to write for Ronan, even though he lost his battle with childhood cancer on May 9, 2011. Her blog, www.rockstarronan.com, has reached more than two million people, and she continues to inspire people to do good for others every day.
Apart from writing, Thompson uses her time and energy to build awareness for childhood cancer, even though she is in indescribable pain every day. In the memory of her son, Thompson started the Ronan Thompson Foundation, which not only raises money to find a cure for Neuroblastoma but also supports local charities like Ryan House, where Ronan passed away, and the MISS Foundation, which is helping Thompson with her insurmountable grief. Through the Ronan Thompson Foundation, Thompson hopes to donate to a family who has been affected by childhood cancer. The organization will help with the medical bills, groceries, travel expenses and household chores, from folding laundry to cooking dinners.
Of course, the foundation also serves as a way of reminding people who Ronan was and that he fought like a rock star, even until the end. Through her hard work, Thompson will continue to change the world because "Ronan is the reason behind this movement, he is the reason for everything I do. Everything I do for the rest of my life will be for Ronan," she says. —S.L.