Page 6 of 11
"[My mom's] strength paired with her insight and business acumen is unmatched. I know that much of my success has been because of how she raised me and the way she taught me to treat people."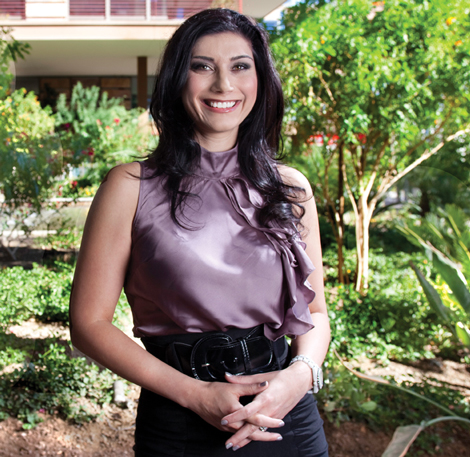 GELIE AKHENBLIT Founder of NetworkingPhoenix.com
GELIE AKHENBLIT BEGAN HER inspirational journey at just eight years of age. Akhenblit and her family were Jewish refugees from the Soviet Union who came to the United States in search of a better life.
Even at a young age, Akhenblit knew that many of her possessions were donated. It was then that a strong sense of community and a willingness to help others were established in her. After graduating from Arizona State University and obtaining a job in the business world, Akhenblit realized her true passion for networking and that there was no organizational system for business events. Thus, NetworkingPhoenix.com was born. Though she was faced with financial challenges and hackers, today, the company has almost 19,000 members and showcases at approximately 600 events in the Phoenix area.
With her company now a success, Akhenblit focuses her attention on giving back to the community. "We allow charities to compete in a contest and the charity with the most votes gets a complimentary exhibit table at our events, and we mention them in our weekly newsletter to our members. We try to support many charities, not just one or two." Akhenblit works with Suns Nite Hoops, an organization that helps young men stay off the streets, and Friendship Circle, which pairs special needs teenagers with high school students. She also supports The Girls Rule! Foundation, Kicks-R-Us, Casting for Recovery, Jordan's Jungle and more.
With a résumé that just keeps growing, Akhenblit has limited free time but enjoys spending it with her husband, Erin Johnson, playing racquetball, socializing, entertaining and networking. "Even when it's not really work, it's still work because of the nature of what I do," Akhenblit says. "Everything to me is a networking opportunity." —A.P.