Page 2 of 11
"Treva Slote became a force for the animals in the 1950's when she arrived in the Valley. ...She went on to be the founder of the Arizona Humane Society, Arizona Animal Welfare League and was behind much legislation. It was my privilege to know her."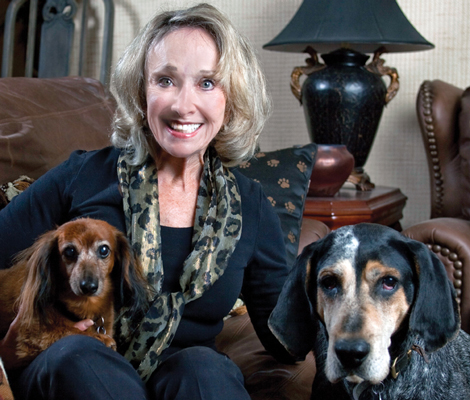 BARI MEARS Founder of Phoenix Animal Care Coalition
AFTER SPENDING 26 YEARS in the broadcast industry, Bari Mears' life "went to the dogs." Her lifelong love of animals drew her to the numerous animal rescue groups that had no connection to the community or one another. From that, she founded Phoenix Animal Care Coalition (PACC911) in 1999, hoping to become the voice for the Valley's four-legged creatures.
PACC911 is the only organization in the country that has created a community of smaller rescue groups, holds adoption events, and provides an Emergency Medical Fund to reimburse more than 120 PACC911 partners for hundreds of thousands of dollars in medical expenses, thus saving countless animals from euthanasia. "Success didn't come easily or overnight," Mears says. "PACC911 dominates every minute of my time. People call me from across the country to learn more about us and how to create a model in their own community. I'm one little gerbil running around in my cage."
Though she aspires to one day have the chance to relax and see a movie, busy Mears puts animals first and doesn't plan on stopping anytime soon. Mears hopes to consult with groups around the country to help plan other mother organizations like PACC911, while continuing fundraising efforts and the other innumerable PACC911 events. She has written greeting cards, three cookbooks, two poetry books, one children's book and one hardback animal love story, all with 100 percent of profits benefiting PACC911. (All items are for sale at www.pacc911.org.) Mears has wholly dedicated herself to the organization and proudly supports all other efforts involved in the rescue movement. "If it's for the animals, we're willingto try anything." —A.L.