Page 7 of 11
"I'm inspired by the women who have fought through something courageously, women who are passionate about what they're doing, and just believe in it so much with their core values."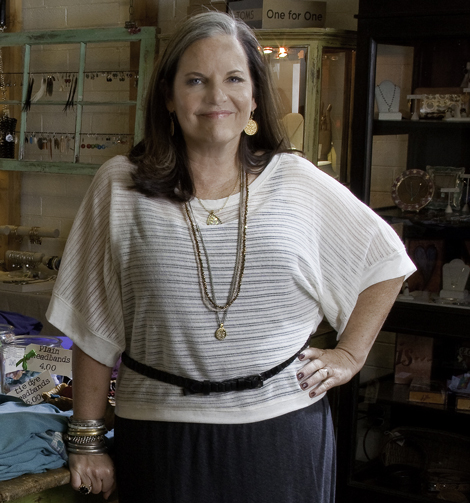 GEORGANNE BRYANT Founder and Owner of Frances and Smeeks
WHEN WANTING TO FILL A SWEETS or shopping craving, locals look no further than Frances and Smeeks, two adjoining one-of-a-kind shops tucked away in Central Phoenix. "[In Frances] I really wanted to bring items in that I loved. I love home items, I love accessories, clothing and style," founder and owner Georganne Bryant says, "and I have a quirky sense of style and humor, so Smeeks is everything that embodies that part of me." Frances—named after her grandmother—opened its doors in 2006 as partly a vintage shop, but as the business grew and more time was being spent on restoring vintage wear, Bryant decided to house boutique items from local and national designers instead.
The concept behind Smeeks—her childhood nickname (and, yes, her dad still calls her that)—is a combination between a walk-down-memory-lane candy and novelty store. It also serves as a birthday party cente rand, next month, will host a party for the Arizona chapter of the Children's Alopecia Project.
Before Bryant found success as a small-business owner with Frances and Smeeks, the cancer survivor opened the first Victoria's Secret in Phoenix and earned her realtor's license. For 18 years, she was a stay-at-home mom. Alongside Frances and Smeeks, she promotes local business by co-founding the Small Wonder Map of Local First Arizona, and donates time and money to Valley schools annually.
As one of the Valley's most prominent small-business owners, she shares her experience at the Thunderbird School of Global Management Thunderbird for Good program, speaking to women from Indonesia, Malaysia, Central Asia and the South Pacific about business operations and marketing skills, who in turn take the knowledge back to their homes. "I'm so excited about this because it's exactly what I'm passionate about, a global village," she says. —K.B.