Page 1 of 11
Whether they are spending endless hours aiding those in need or making someone smile with one of their gorgeous cakes, these 11 remarkable women make the Valley a better place to live—plain and simple. Read on as AFM shares the stories of these extraordinary Women Who Move the Valley, and learn about the leading ladies in their lives who inspired them to be the local heroines they are today. (Also click here to view 2011, and here to view 2010)

"The woman that has always been an inspiration is Julia Child. She was a pioneer in the kitchen and, truthfully, a cook in love with food. She was the one to follow when I was a child. …I watched her and studied her."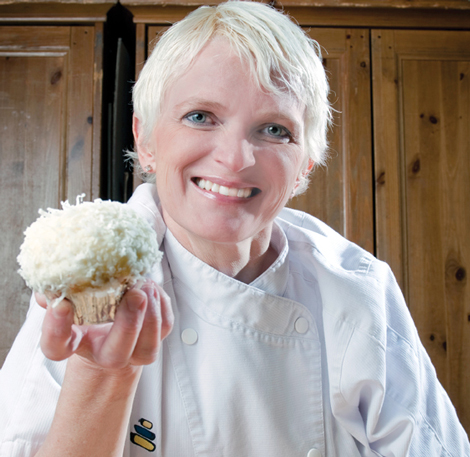 TAMMIE COE Pastry Chef and Founder of Tammie Coe Cakes
FOR VALLEY RESIDENTS WITH A SWEET SPOT for cakes and pastries, Tammie Coe might just be considered the first lady of Phoenix. Her love of pastry started when she was a youngster; she made her first wedding cake at 12. "I always loved sweets," Coe says. "It is kind of ironic because I was raised not to eat sweets." Coe's "before-hertime" mother milled her own flour, insisted on whole grains and objected to sugar. So, Coe took any opportunity she was given to indulge, which might be why her first job was at Carvel.
After graduating from Johnson & Wales University and working in other warm-weather locales (like Palm Beach and Miami), Coe followed her husband MJ (of MJ Bread) to Arizona in 1993. Before founding Tammie Coe Cakes, Coe held pastry-making positions at Fairmont Scottsdale Princess, Desert Highlands Golf Club and the now-closed Michael's at the Citadel.
When it comes to crafting her famous cakes, Coe finds inspiration in the simplest of things: the texture of sand, the curve of a wine bottle, the chocolate-y taste of Yoo-Hoo. "I am inspired by things that people take for granted," she says. "I have a lot of respect for nuance and nostalgia."
Apart from bringing a smile to people's faces on a daily basis with her baked goods ("I make people young at heart," Coe says), the pastry chef contributes to the community via her work with St. Vincent de Paul.
For Coe, the future hopefully holds the nationwide expansion of her brand, and a little more time for horseback riding and her family. And, of course, sampling sweets. "There isn't a pastry I've met that I didn't love." —M.L.