Page 4 of 11
"My mother inspires me because of her positive outlook on life and because of her approaches and ways of overcoming obstacles."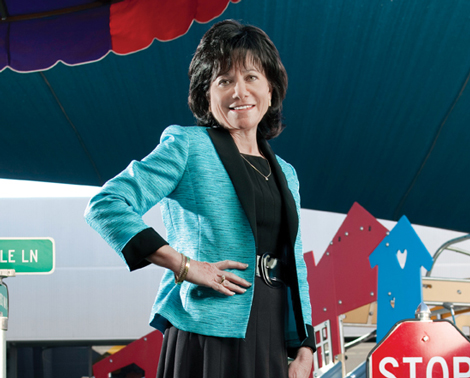 AFTER HER SON WAS DIAGNOSED in 1993, Denise D. Resnik co-founded the Southwest Autism Research & Resource Center (SARRC), a nonprofit, community-based organization that focuses on research services and support for those affected by autism. "Back then, when autism wasn't as prevalent, there was a hopelessness and doctors told families, including my own, to just love and accept them and plan to institutionalize them," Resnik says. She refused to give up hope and soon founded the SARRC to help families in her situation, which is now a nationally recognized nonprofit organization.
Aside from her work with SARRC, Resnik is also the founder of DRA Strategic Communications, an agency that provides marketing and communications support to nonprofit organizations. (The company also boasts clients in other fields, including entertainment, real estate and more.) Resnik also serves on the board of the Whispering Hope Ranch Foundation, which provides a camp and retreat to children and adults with special needs, as well as the Greater Phoenix Economic Council, Arizona Community Foundation and Phoenix Community Alliance.
In her free time, Resnik leads an active lifestyle and enjoys hiking, cycling, playing Scrabble and spending time with her family. Resnik and her husband, Rob, have two children, Allyson and Matthew, and a golden retriever, Mowgli.
Resnik, an Arizona native and graduate of Arizona State University, lives and breathes community service. With a never-ending list of community involvements and a passion for helping those in need, Resnik makes a difficult and busy job look effortless. "It's a privilege to be in a position to give and get involved with the community and, in many ways, you often receive more than you give," Resnik says. —A.P.