Galleries and Events
Artist Cam DeCaussin at his Artist Reception at Royse Contemporary
Royse Contemporary's current exhibition "Shades of Evening" showcases the captivating oil paintings of local artist Cam DeCaussin this month in Old Town Scottsdale.
Read more...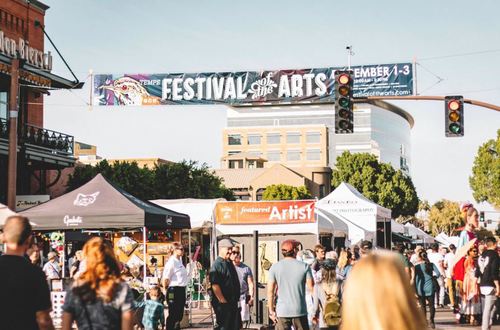 Get out and explore the 50th Annual Tempe Festival of the Arts November 29 through December 2, 2018 in beautiful downtown Tempe. The festive outdoor event boasts a vibrant atmosphere with artists' booths and tents, strolling street performers, musicians, and food and drink vendors. This is a FREE, three-day family friendly event that is open daily from 10:00am until 5:30pm.
Read more...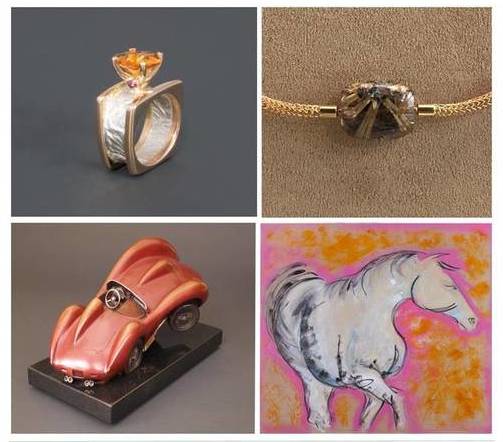 Kick off the holiday season and get a head start on your shopping at The Art Bar at their annual "Holiday Art Show" Thursday, December 6 through December 9, 2018. This fantastic Pop Up Gallery will showcase the work of Donna Bernstein, Donna Armstrong, Vicki Rapaport and guest artist David Venell.
Read more...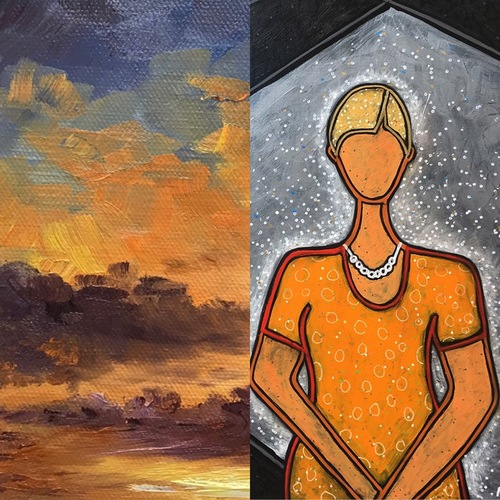 Carstens Fine Art Studio & Gallery hosts the opening reception for "The Art of Fearlessly Doing Business IV (AoFDB) – The Gratitude Series" featuring the work of artist Michelle Micalizzi this Thursday, November 15, from 6:30pm to 9:30pm during the Scottsdale Gallery Association Golden Palette "Contemporary" Artwalk. Visitors will have the opportunity to meet the artists and enjoy light refreshments accompanied by live music performed by renowned acoustical guitarist John Calvert.
Read more...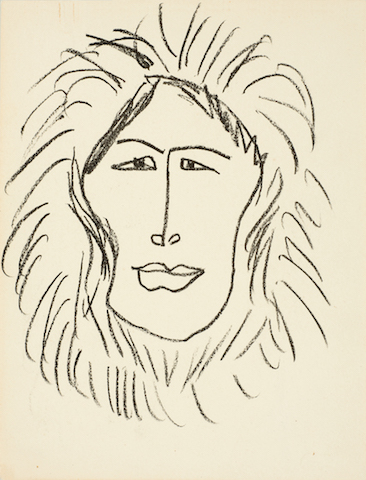 Photo courtesy of Heard Museum Design.
Henri Matisse is widely known for his unique approaches to color, composition and structured artworks. But the Heard Museum's newest exhibit showcases a very different side to the French painter—one that celebrates Inuit people through bold, black-and-white portraits, and that draws inspiration from a collection of Yup'ik (Native Alaskan) masks.
Yua: Henri Matisse and the Inner Arctic Spirit explores the unlikely artistic collaboration between Henri Matisse, the Inuit...
Read more...