Galleries and Events
Local artists Nigel Clouse and Benjamin Goens brought a "Touch of Pop" this June to Royse Contemporary in Old Town Scottsdale.
Read more...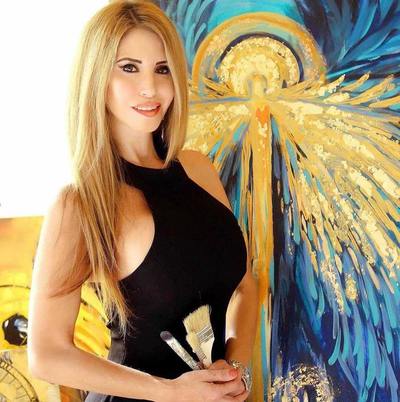 Artist Laura Thurbon with her work
Monsoon season is upon us and Gallery Andrea is currently featuring paintings by local artist Laura Thurbon! Thurbon loves to capture the beauty and magic of these dynamic "monsoon" storms. Her artwork ranges in style and centers on bold colors, strong lines and organic shapes. When asked about her work Thurbon stated, "Painting is like living, it reflects my an inner, meditative quest for enlightenment, birth, love, joy, and compassion."
Read more...
Taliesin West, Frank Lloyd Wright's desert laboratory and National Historic Landmark in Scottsdale, is offering summer specials for Arizona residents with discounts on the signature Insights Tour and a one-of-a-kind celebration for the famous architect's 151st birthday.
Read more...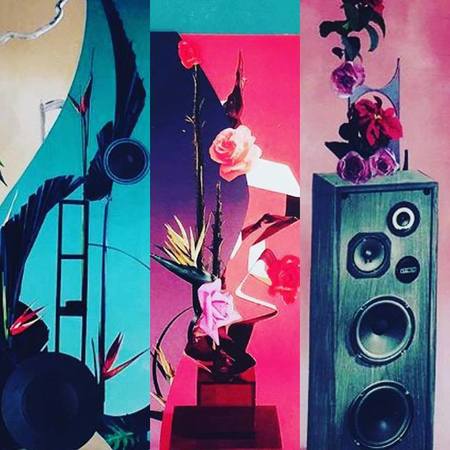 Phoenix based artist Daniel Shepherd has created a riveting new collection of vintage collages currently on view at Royse Contemporary in Old Town Scotsdale. For his new solo exhibition "The Echo of Nature", Shepherd wanted to work with something considered universally beautiful, flowers. This brilliant new body of work captures that essence, offering a familiar recall running through the work along with the artist's intention and desire to highlight the pure beauty of nature.
Read more...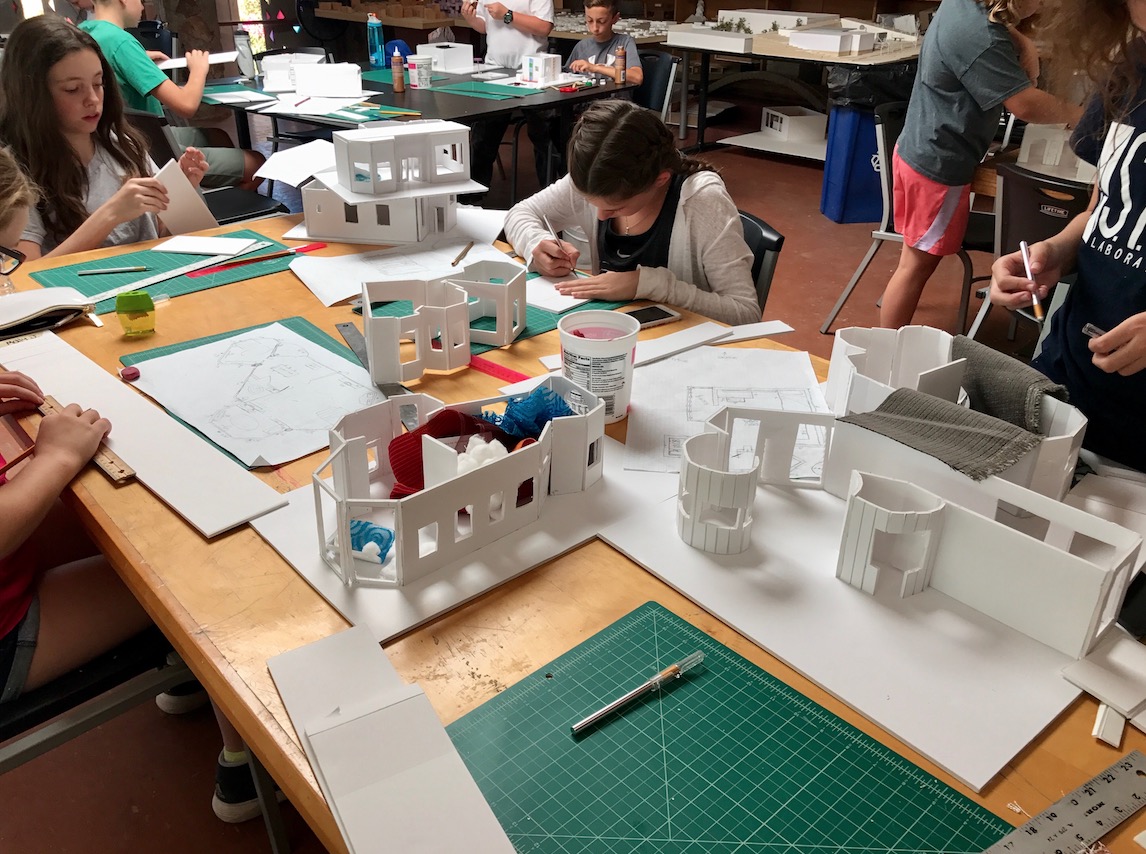 Combining creativity with academic relevance, the Frank Lloyd Wright Foundation's innovative Summer Art and Architecture Camps give students the opportunity to think and work outside the box. Located at Taliesin West, Frank Lloyd Wright's winter home and desert laboratory, the Summer Art and Architecture Camps encourage students to explore, create and design in a historic setting. Students see how their unique ideas can have a true impact on the world around them, as they engage in the fun and educational activities.
Read more...