Galleries and Events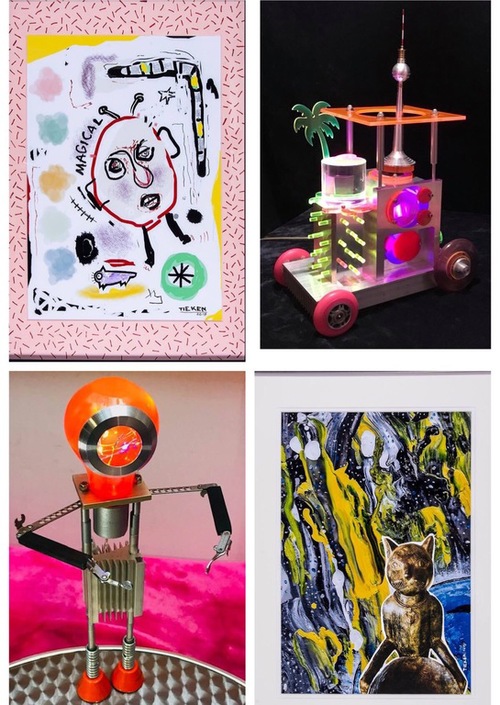 Tieken Gallery presents the special joint exhibition showcasing the captivating new mixed media works of Fred Tieken with the dynamic and engrossing sculptures of Sabine Meyer Zu Reckendorf.
Read more...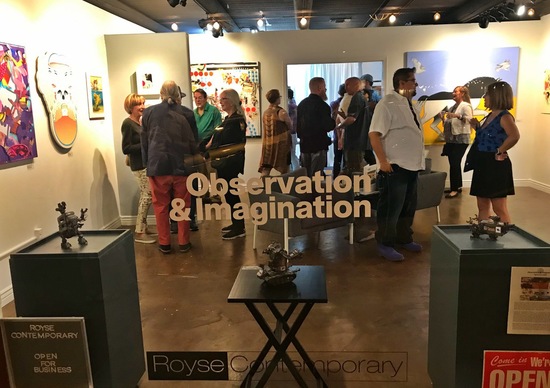 Royse Contemporary kicked off April with their latest exhibition Observation & Imagination on April 4th with a huge reception in Old Town Scottsdale during the "Sip of Scottsdale ArtWalk".
Read more...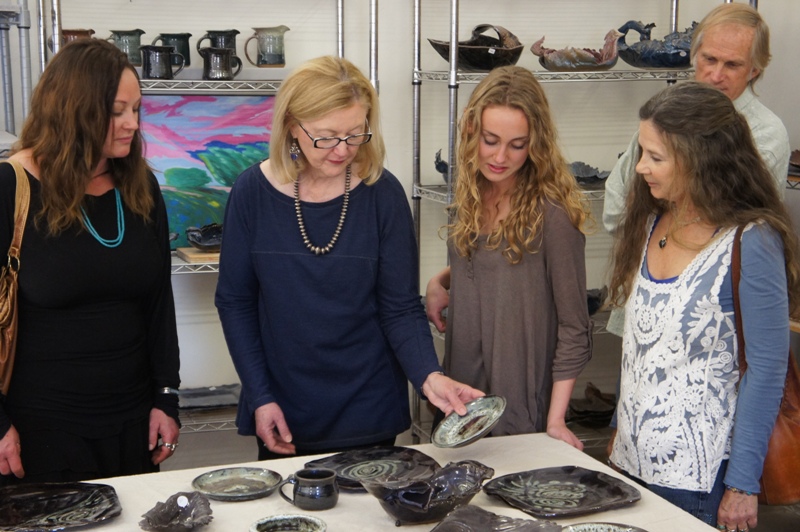 Visitors at the studio of Mike and Sharon Upp
Art lovers or those simply looking for a fun weekend away should save the date for the 16th Annual Sedona Spring Open Studios Tour, taking place April 26 to April 28. Around 50 artists in the Verde Valley (including Sedona, the Village of Oak Creek, Cornville, Cottonwood and Clarkdale) will open their private studios to the public. The biannual self-guided event is presented by the Sedona Visual Artists' Coalition (SVAC). The tour...
Read more...
Portal by Shared Studios
Head to Downtown Tempe to experience the Portal, a dazzling gold shipping container boasting an exciting immersive, interactive audiovisual experience connecting to a network of sites around the world. Don't miss this incredible project linking communities around the world, allowing us to engage and connect with one another on a new level.
Read more...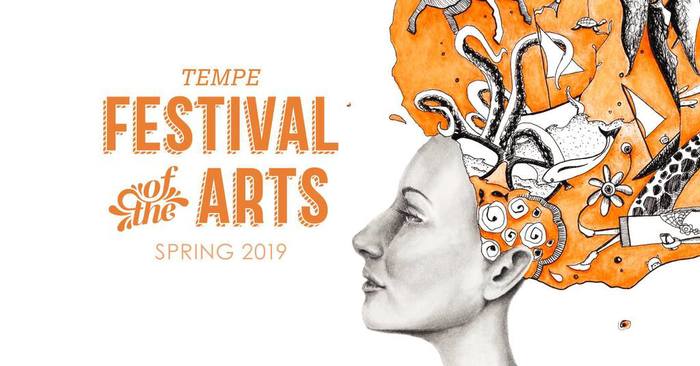 This year's TFA Featured Artist Karolina Adams
The 42nd Annual Tempe Festival of the Arts 2019 Spring Festival returns presenting art, edibles and entertainment in the heart of beautiful Downtown Tempe!
Read more...