Galleries and Events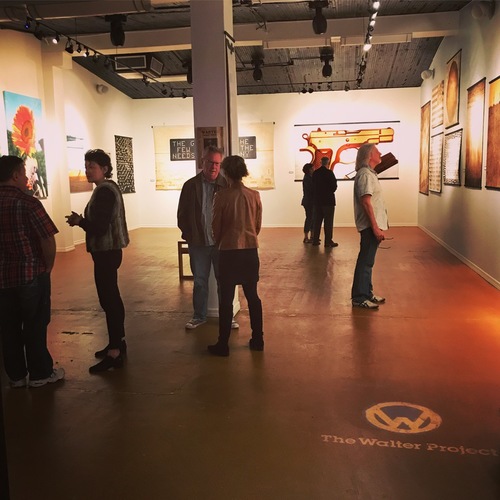 Craig Cheply is a talented fine artist, muralist and scenic artist, whose new solo exhibition at Walter Art Gallery has people talking! This exhibition represents a small retrospective of Cheply's diverse and impressive variety of work evolving from his solo exhibition "Dawn To Dawn-Past...
Read more...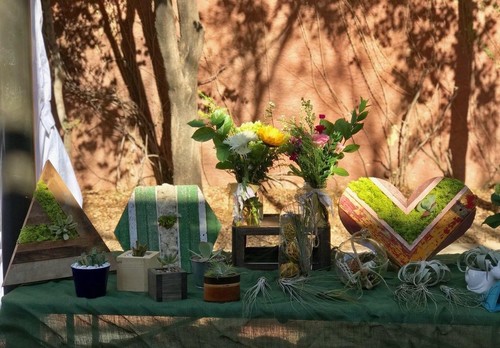 6th Street Market is getting crafty this Sunday, February 11th from 11am until 4pm in the name of love! Make a beautiful succulent or flower arrangement with Raicesroots or create your own personalized block of love with Genia's ArT! Plus you can shop upward of 100 local vendors for goodies and handmade items, many offering special Valentine-themed gifts.
Read more...

February 1st Gallery Andrea Debuts "Romantic Ladies and Flowers Valentine's Show" highlighting figurative artist Joseph McCabe, along with Andrea de Kerpely-Zak and Andrea Zakrzewski. With such amazing weather take a stroll around Old Town Scottsdale and find your special someone that perfect gift... how about original art or wearable art!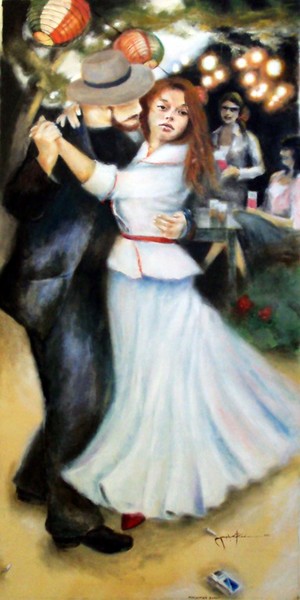 Joseph McCabe loves to capture...
Read more...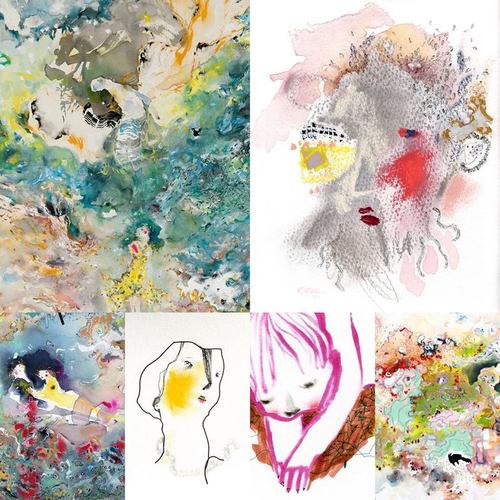 Mixed-media artist Charmagne Coe's solo exhibition "Pan Door" features a vast selection of her surreal drawings and paintings that combine watercolor, ink and pastel currently on view at Royse Contemporary in Scottsdale through February 3, 2018.
Read more...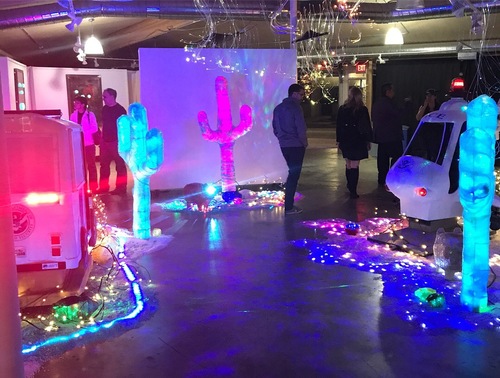 Texas based artist Angel Cabrales new art installation It Came From Beyond the Border 2: Cowboys and Aliens transformed Grand ArtHaus gallery this month in Downtown Phoenix! The artist has created an elaborate futuristic world complete with helicopter, glowing cactuses and don't forget the wonderful pigs, but on a more serious note Cabrales work helps his viewers explore tough topics of today! This unique and captivating exhibition showcases sculpture and mixed media work that explores the dehumanization of...
Read more...