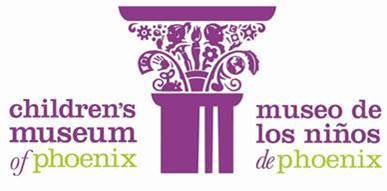 The Children's Museum of Phoenix invites kids to fall into fun during Fall Break Camp at the Museum! Children ages 5-8 will have an unforgettable experience exploring the Museum's imaginative exhibits, participating in hands-on activities, and building lasting friendships! Kids will create spook-tacular art projects, participate in autumn-themed activities, and have plenty of time to play in the Museum's three floors of interactive exhibits.
COVID-19 precautions, including mask requirements, will be enforced during camp.
Early Bird pricing is available Sept 7th – 14th at the following rates:
Week - $255 per child
- $200 per member child
Day - $55 per child
- $45 per member child
Standard rates apply after Sept 14th as follows:
Week - $280 per child
- $235 per member child
Day - $65 per child
- $55 per member child
Early Care and After Care are available for an additional $80 per week or $20 per day.
To enroll, parents can visit https://childrensmuseumofphoenix.org/exhibits-and-experiences/camps/.