Page 6 of 9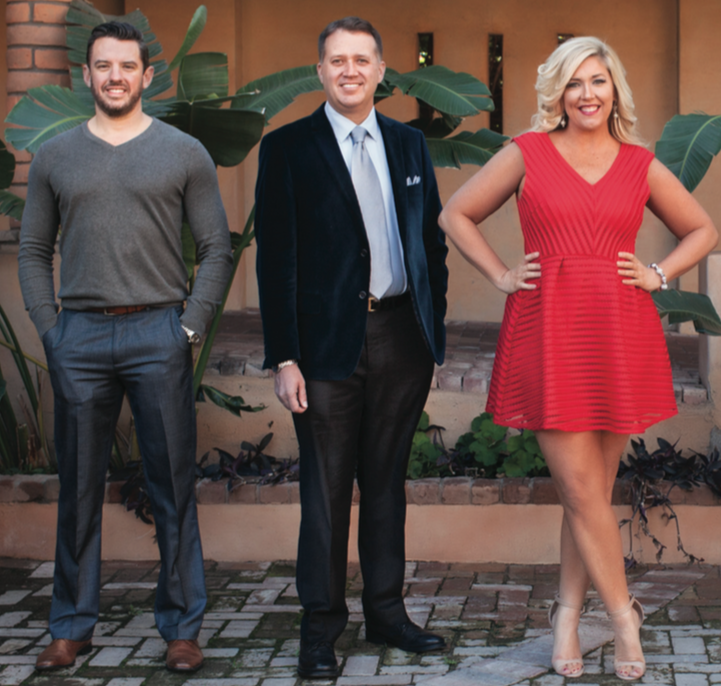 Chris Thompson
OWNER/DESIGNATED BROKER OF ONSITE REALTY
What do you seek in a partner? Fun. That's really my only criteria. I want to have fun with no drama.
What is the most romantic thing you've done for a partner? That's a tough one to narrow down. I'm actually a pretty romantic person. I think doing little things every day is more important than just one big blowout.
What can you offer a potential mate? See previous question. I'm a good Midwest kid, hardworking, honest, and I'm not your typical Old Town douchebag. Can I say that word? 
Steve Hanson
43, ENTREPRENEUR, GLOBAL HEALTH & WELLNESS INFLUENCER, ARTS ADVOCATE @STEVE_HANSON3
What is your dream date? My dream date would combine the things I love: travel, art, music and food. The date should be thoughtful but also allow for spontaneity. Maybe we could pick three cities to put into a hat and then draw the one where we will go.
What do you seek in a partner? Honesty. Confidence. Dedication. The ability to be honest, direct and open with your thoughts and feelings. Being confident with style and substance. An unrelenting dedication for never giving up on each other.
Do you hope to get married one day? Absolutely. There's nothing better than being devoted to your best friend and lover. It is the ultimate. 
Shannon Campbell
45, WARDROBE STYLIST, FASHION EDITOR, PERSONAL SHOPPER, TV PERSONALITY, EXECUTIVE ASSISTANT
Tell me about your day-to-day. I have a full- time job as an executive assistant to a busy CEO at a pharmaceutical company (PruGen Pharmaceuticals). When I'm not doing that, you can see me doing occasional fashion segments on Fox 10 News, talking about the latest fashion trends, etc. Or I am running around town pulling clothing for the next magazine I am styling. Also, I'm picking my son up at school. And maybe planning a big fashion show. Definitely very busy, but so blessed because I get to do so many things I love. I wouldn't want it any other way! I love to spend time with my son and friends. I love the occasional happy hour libation. And weekend getaways. I love riding my bike in the park.
What can you offer a potential mate? I am very independent and successful. I am a little more seasoned due my age, so have a lot of life lessons under my belt. People say I'm really funny and I probably have one of the biggest hearts out there. Very caring, affectionate, and loyal.
Who was your first love? That would have to be my dad. I have always been a daddy's girl. Sadly, he just passed away in December. He was my best friend, and I'm still dealing with the realization that he is gone. Anyone I meet has tough shoes to fill. He was an amazing man.