Page 5 of 9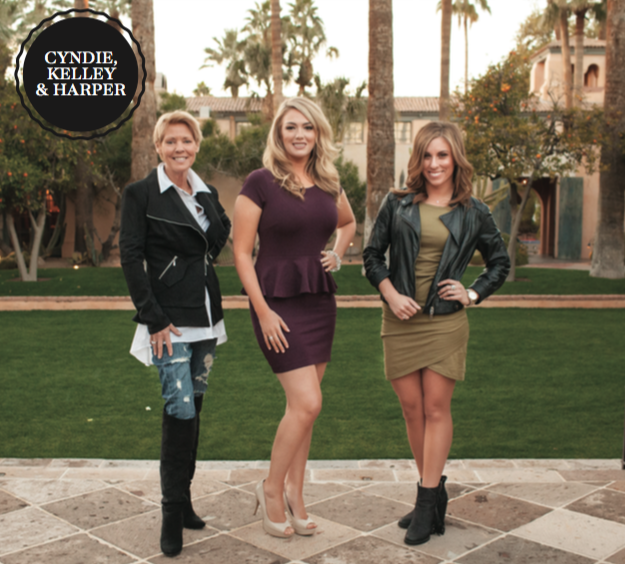 Cyndie Turtoro Verity
55, CREATIVE PRODUCER/MULTIMEDIA ARTIST @CYNDIEVERITY
What is your dream date? A dream date is just that. It can't be planned or purchased, no amount of money or means can create it. It's the unexplainable magic that happens between two people. It's when you look forward to it all day with anticipation and realize halfway through that you lost all sense of time and space. And suddenly you realize you don't ever want to be anywhere else in the world.
What can you offer a potential mate? Wardrobe? A sense of humor, a positive outlook and independence of thought, not life.
Who was your first love? My children. My daughter would be the first, followed by her brother. 
Kelley Primc
28, MARKETING COORDINATOR FOR CAPITAL MARKETS, BMX RACER @_KELLEYSLIFE
Tell me about your day-to-day. During the weekdays I'm extremely busy creating and designing materials for my awesome job. If I'm not at my desk it's because I'm running around town uncovering all the amazing amenities Phoenix has to offer. After work, I like to unwind and have a glass of wine at any local hot spot or go ride my favorite BMX track to end the day. I like to spend time with friends and family, travel as much as possible, drink good coffee and delicious drinks, online shop and do anything competitive.
What can you offer a potential mate? I can offer a lot of love, laughs and adventure. Even though I have to be tough for my BMX racing, I'm really all about putting others before myself. It's important to me that people around me are having as much fun as I am.
Do you hope to get married one day? Definitely! I've been fortunate enough to travel and experience a lot, and I can't wait to share that with someone for the rest of my life. So one day when we can't travel or shut down the local bar, we'll have plenty to laugh about. 
Harper Babin
26, MEDIA HOST, LULULEMON ATHLETICA KEY LEADER @HARPERBABIN
What is your dream date? My dream date—that's tough! What I do know is I'd love for the guy to take total charge and plan a date from start to finish. Taking the time to put such genuine thought into something for me is enough. A bonus would be if he picked out an outfit for me to wear for the date; I've always thought that'd be such a fun, flirty surprise! Nice touch to set the excitement for the date ahead.
What do you seek in a partner? As cliché as it sounds, a best friend for life. I want the fun person I can travel with and go out with our friends, but I also want that person who I can trust, lean on and ultimately support one another 100 percent in our daily life decisions. Oh, and he's got to be a true gentlemen.
Who is your celebrity crush? It's always been a tie between Justin Timberlake and Derek Jeter.