Page 8 of 9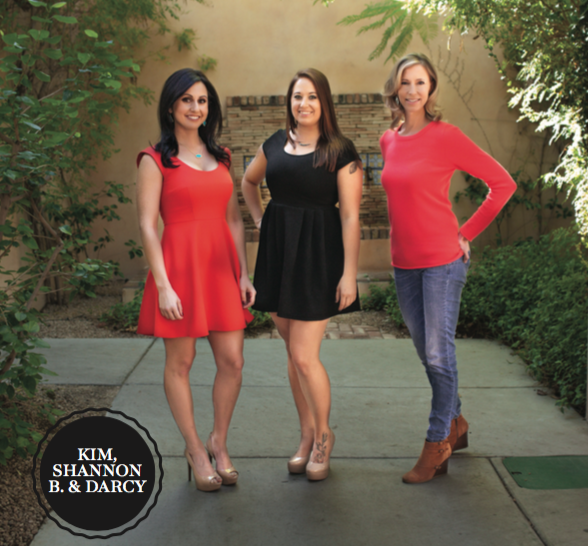 Kım Quintero
31, TV METEOROLOGIST ON "GOOD MORNING ARIZONA," "GOOD EVENING ARIZONA" AND 3TV NEWS AT 9P @KIMQUINTERO
What is your dream date? A hike in Sedona or Grand Canyon, followed by relaxing at a spa, then dinner and wine alfresco...with maybe an outdoor concert under the stars.
What do you seek in a partner? A sense of humor is a must. Honesty, willingness to be physically active with me, able to communicate what's on his mind, driven and goal-oriented, easy-going, able to make and follow through with plans, someone who's affectionate, thoughtful and kind. He also should take care of himself physically and mentally. I'm a very independent person, but I want a man in my life who will still look out for me. I'd like to think I'm able to offer all those traits in return.
Who is your celebrity crush? Jimmy Fallon for tall, dark and funny. Cristiano Ronaldo for tall, dark and athletic. Hugh Jackman because he gets even better with age. 
Shannon Beaver
27, PRODUCER OF THE JOHNJAY AND RICH MORNING SHOW @SEBEAVER
What is your dream date? I like casual dates. Meeting someone for happy hour and having a few drinks is ideal. Honestly, the dream date to me would be having a great connection with someone. I could stay on a date for hours as long as there is great conversation.
What is the most romantic thing you've done for a partner? I planned a trip to a winery for an anniversary. It was nice. We stayed in Cottonwood and drank great wine.
Who is your celebrity crush? Joseph Gordon- Levitt. He's a major babe who can act and sing. Love him! 
Darcy Olsen
 44, CEO OF GOLDWATER INSTITUTE @DARCYOLSEN
Tell me about your day-to-day. Most mornings start when the moon is up with a run on the canal or yoga and are non-stop until my little ones (ages 4, 3 1⁄2 and 2) fall asleep. On any given day, I move between strategic leadership and public appearances at work to finger painting, gardening and dancing with the kids at home. Elton John is my go-to mood lifter, and my latest obsession was The Last Viking.
What do you seek in a partner? I'm looking for the kind of person I'm raising my children to be: trustworthy, helpful, friendly, self-reliant, mentally alert and physically strong.
What can you offer a potential mate? You won't have any pressure to have children because I already went out and got three of them.