Page 4 of 9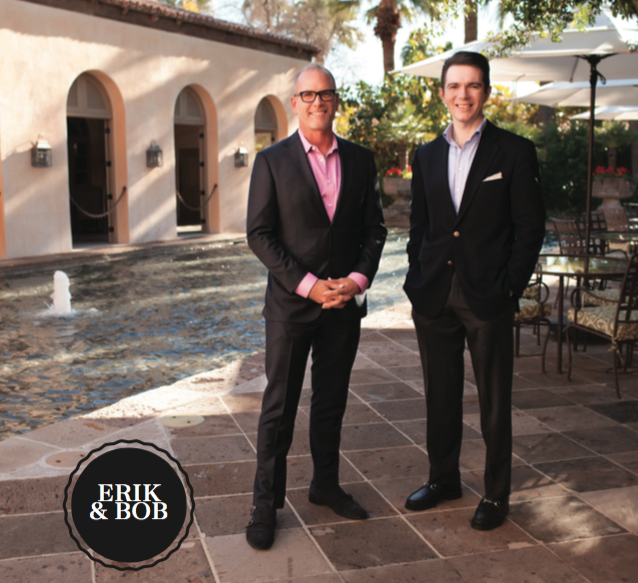 Erik Merkow
48, FOUNDER OF AZ FOOD & WINE, VP OF CORPORATE DEVELOPMENT OF GOLDWATER INSTITUTE, VP OF MARKETING OF GIGI'S PLAYHOUSE @ERIKMERKOWPHOTO
Tell me about your day-to-day. I love to explore new places, restaurants, food and patios. I'm always looking for new dishes to cover for azfoodandwine.com. I love to cook, especially for someone who likes to be in the kitchen (my sous chef) listening to music and refilling our glasses. I typically run four miles a day. If there's a beautiful sunset happening, you most likely will find me pulled over on the side of the road capturing it (same for a great lightning storm, but I tend to chase those).
What do you seek in a partner? Looking for a beautiful smile, big heart and partner in remedial crimes to share a glass of wine with at the end of every day. Someone who's active, loves experiencing new foods, wine and drinks. Someone who is honest and loving and wants to give as much as she wants to be spoiled. I want to find someone who knows what true love is and is looking for their best friend and the one they can't keep their hands off of. The person who's on the other side of the door that gives you butterflies when you first meet...and 30 years later.
What can you offer a potential mate? I'm a fun, loving, kind, adventurous, wannabe chef, passionate, respectful, car-door-opener, flower- deliverer, wine-drinker, concert-goer, runner, Cards fan, photographer, entrepreneur, fun, laid-back, beach-lover, Californian, shopper, dad, best friend, provider, foodie, kisser and lover. So, a world filled with fun, happiness, passion and an abundance of love. 
Bob Stump
44, CHAIR OF PHOENIX OPERA, COMMISSIONER OF ARIZONA CORPORATION COMMISSION @BOBSTUMP
What is the most romantic thing you've done for a partner? Flying to Shanghai on relatively short notice to have a great Shanghainese dinner and watch the sun set over the Huangpu River from the highest building in China.
What can you offer a potential mate? Financial and emotional stability; a partnership based on humor and love and tolerance for our mutual imperfections; and a devotion to making her dreams—career or otherwise—a reality. Also, I can fix the roof.
Who is your celebrity crush? Former Metropolitan Opera soprano Lei Xu. I saw her perform as a "flower maiden" at the Met. What an artist.