Page 2 of 8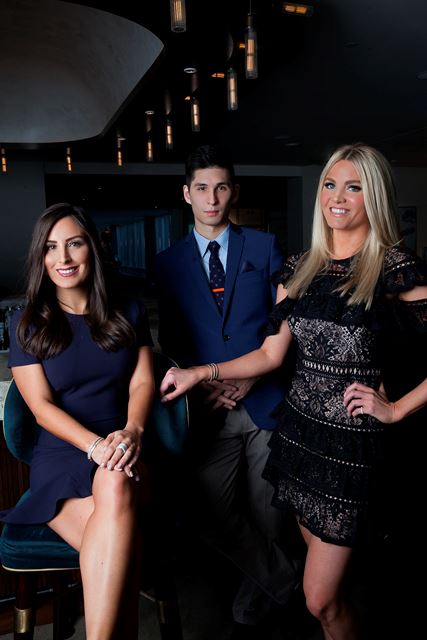 Becca Bogdansky
Age: 28
Communications & Media Manager, Southwest, for CBRE
@Beccabog
I lived in Denver for 10 years, but I've never been skiing or snowboarding.
My guilty pleasures are sour candies of any kind (blue raspberry is my favorite!) and McNugget kid's meals from McDonald's.
Since joining Valley of the Sun Active 20-30 in August, I've raised more than $7,000 in in-kind and monetary donations benefiting various local children's charities.
Alexander Young
Age: 26
Medical Student and US Navy officer
@xandr_young
I'm currently a second-year medical student and officer in the Navy. When I graduate, I'll be serving as a physician in the military.
Before medical school, I was a resident DJ at three nightclubs in downtown Portland, Ore. I still enjoy DJ-ing and producing music when school isn't keeping me busy.
I love to travel when I can. I've been to 12 countries, with my favorites being Switzerland and Vietnam.
McKenna Wesley
Age: 31
Influencer at TheBubblyBlonde.Life
@thebubblyblonde
I was only 6 weeks old when I was booked on my first modeling job, leading to a wonderful career as a child and teen model. I traveled the country non-stop [as a teen], walking the runway for top designers like Oscar De La Renta, Carolina Herrera, Valentino, Armani and Nordstrom, to name a few.
In 2008, my mother visited me in Malibu, and we saw the movie "Julia and Julia," which was about a food blogger. The next morning over coffee, my mom said I should be a fashion/beauty blogger, a suggestion (as a full-time model) I completely ignored. Fast forward a few years, I was working at Rose Law Group in Scottsdale. One day, someone emphatically told me I should be a fashion blogger. I don't know why, but at that moment something clicked! The next day, I literally started The Bubbly Blonde (@thebubblyblonde) during my lunch break. I knew nothing about blogging, but I did know fashion.
My favorite travel destination (so far) has been St. Barts, a truly magical place.