Page 4 of 8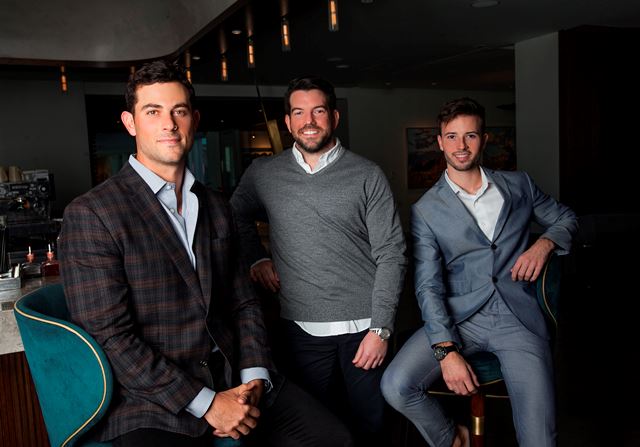 David Reinfeld
Age: 30
Pursuing a Master's Degree in Business Administration
@davereinfeld
I am an Ironman. No, I don't think I'm a superhero, but I do compete in Ironman triathlons.
I once lost to my older brother in a middle school spelling bee on the word "thorny." I'll never put an "e" in that word again.
I usually eat very healthy but can give you a pretty convincing dissertation on why I believe I could actually sustain life off of chicken wings, carrots, celery and ranch dressing for the rest of my life.
Brandon Rock
Age: 30
Senior Account Manager at DoubleDutch
@brandonrock
In college, I once convinced the manager of a bar that I was the tour manager for Good Charlotte and a friend of mine was the drummer. They created a "private" area for us with security and free drinks.
My favorite pizza is cheese which I take a lot of flak for, but if it was good enough for Kevin McCallister ("Home Alone"), it's good enough for me.
If I could live outside the United States, I would without a doubt choose Amsterdam. I lived there for about six weeks this past summer for work and loved the fact that I could walk or ride a bike anywhere I went.
Justin Vanderpoel
Age: 25
Realtor and Manager of Pure Barre Scottsdale and North Scottsdale
@iamjvanderpoel
I grew up in a small town in Michigan with a population of less than 500. I lived there up until 2014, when I moved to the Valley to broaden my real estate career. As you can imagine, there isn't much opportunity in such a small town.
Fitness is a huge part of my life. I manage two Pure Barre Studios in the Valley. I take barre classes and yoga two to three times a week and try to hit my universal gym as much as possible. Exercising keeps me grounded.
I live alone with my sweet cat Parker, who I found as a young malnourished kitten at The Farm at South Mountain.