Page 3 of 11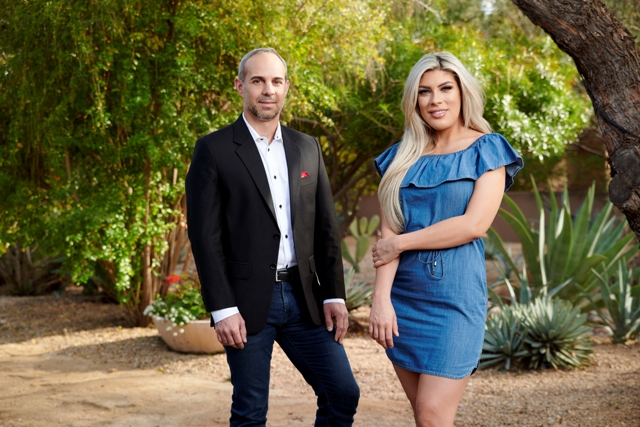 Anton Orlich
Asset management and U.S. Navy Reserve
Age: 42
A U.S. Navy Reserve, a doting father of two darling daughters and a dedicated employee who works in private equity, Orlich is a man of great perseverance and character. His dream date involves exquisite food, great wine and stimulating conversation. His own admiration for life is a trait he desires in a partner, too—whether provoked by a sculpture, a captivating sunset or perhaps even the perfect thunderstorm. Orlich isn't necessarily in the market for someone of similar interests, but rather someone who has a unique appreciation for beauty and profundity.
What is one thing that most people don't know about you?
I am in the Navy Reserve but have never been deployed at sea. All of my military experience has been on land, including a recent one-year deployment to Afghanistan.
What's the best present you ever gave someone? Ever received?
When my grandparents were celebrating their 50th wedding anniversary, I was too young to have a very large budget but was still aware of the gravitas that comes with 50 years. I went to the Phoenix Public Library and pulled up a cover from a long-ago Arizona Republic on microfilm, printed it out, blew it up and put it in a second-hand, but tasteful, frame. The cover was from the day of their wedding. Ever received? My two daughters worked together to make a beautiful card that said I am the "best daddy in the world" who makes "the best dinner ever—daddy's special pasta."
Ellie Trapple
Full-time student/bartender
Age: 27
@_elliecee
Amid the hustle of being a full-time dental hygiene student and a bartender, Trapple still manages to make time for some of the simpler things in life, like traveling and spending quality time with her family—she even notes her little sister, born a Christmas baby, as being the best gift that she's ever received. She is looking for someone to share these unique experiences with, ideally in the form of a date spent soaring through the skies in a hot air balloon or absorbing beautiful, desert landscapes via horseback.
What is one thing that most people don't know about you?
I love traveling and backpacked all over Europe last summer.
What does a typical day look like for you?
I am a bartender and am also a dental hygiene student. Working nights and weekends is something that makes it hard for me to date. My typical day starts out with going to the gym, meal prepping and working or spending time with friends.