Page 8 of 11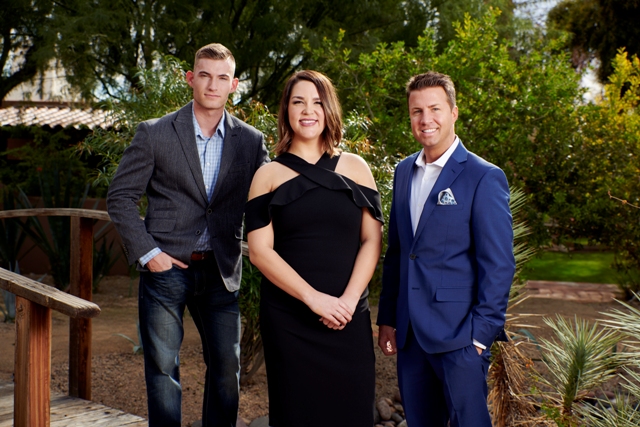 Ryan Gelb
Territory manager for ECOLAB
Age: 26
@ryan_gelb
Authenticity, sarcasm and self-motivation are all traits that Gelb admires and looks for in a partner. Whether he's on the move for his job at ECOLAB or embarking on new adventures like skydiving—which despite his fear of heights, he notes as being one of the best experiences of his life—he is looking for someone who can keep up with him, but who can also just dedicate a day to watching movies in bed with him.
What does a typical day look like for you?
A typical day for me is spent driving to whatever accounts of mine I have planned to visit and communicating with people in those accounts. I deal with people who have roles like business owner, manager, executive chef, executive housekeeper, head of operations, so on and so forth. In my line of work, it's my job to essentially come up with solutions to any problem a customer of mine might have. The best thing about my job is that I get to help people. There's nothing more satisfying than doing right by someone to help in any way you can and see the smile on that person's face.
What's the best present you ever gave someone?
The best gift I've ever given someone is a poem I wrote. I've always been a fan of poetry and tend write a little here and there when I have free time (which is rare nowadays).
Nikki Kerns
Marketing manager for Meritage Homes
Age: 28
@nikkilea29
Kerns is a driven woman with a motivated and positive outlook on life. She loves her family, quality time, stimulating conversation and values someone who understands the importance of Diet Coke vs. Diet Pepsi. Did we mention that she knows how to drive a stick-shift, too?
What do you look for in a partner?
I'm looking for someone who is adventurous, ambitious and genuine. Now, a great catch is someone who has all these qualities, is an Iowa State fan with a Midwestern upbringing like myself (no Hawkeyes allowed) and understands the importance of Diet Coke vs. Diet Pepsi (Diet Coke fans, you get me).
What does a typical day look like for you?
I work in marketing for a homebuilder helping open communities and drive traffic to our sales offices. Not one single day is the same, and that's one of the many reasons I love my job. I'm constantly learning new things, meeting new people and traveling all over the Valley. I'm challenged. I get to be creative. I always have fun and get to work with the best people. I genuinely look forward to work every day!
Ryan Mitchell
Co-founder of My Pie Pizza
Age: 38
@ryandotmitchell
A lover of opera, destination dates and pizza, Mitchell is a man who knows what he wants. His unparalleled passion for his work (he is the co-founder of the successful My Pie Pizza franchise restaurant concept) and life makes him one of the Valley's most eligible bachelors.
What do you look for in a partner?
In the end, what I am truly looking for is depth, someone who is truly ready to experience every facet of a true connection. Look me in the eye when I hold your hand, and close your eyes when you kiss me. If I love you, then I will always love you. Life is short, so I want someone ready to jump in and really smile and laugh with me. Oh, and I guess I'd say I always fall for that brown-eyed girl.
What's the best advice someone has ever given to you?
My brothers once told me "don't suffer." What I took from it is that your happiness is your choice. Don't dwell on past mistakes. Don't lose time beating yourself up in the present. The future doesn't mean tomorrow, it means the very second you move forward. I started living by a "say yes to life" motto, and I've been happier ever since.