Page 2 of 11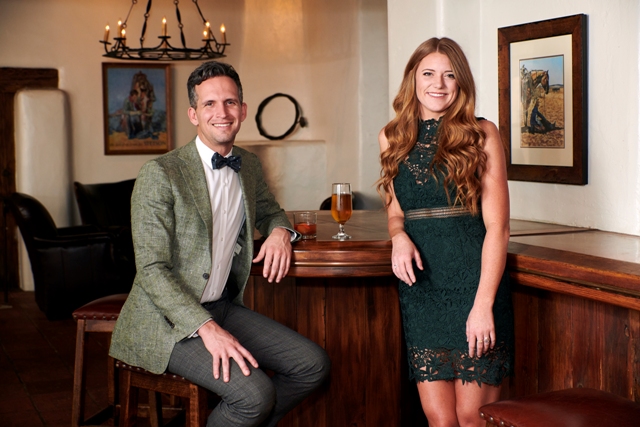 Trent Hancock
Vice president of Sales and Marketing at Camelot Homes
Age: 34
@iamjohnhancock
At only 7 years old, Hancock received his all-time favorite gift: a piano. Perhaps the gift was a token that later inspired his love for music. The once full-time musician traded in recording albums (four to be exact) and touring across the United States to serve as the vice president of Sales and Marketing for Camelot Homes.
What do you look for in a partner? I'm looking for the perfect combination of bad ass and nerdy. A dark sense of humor with a heart of gold. Must value creativity, curiosity and lifelong learning. I'm looking for someone to travel, surf, ski, bungee jump, make a fool of themselves on a dance floor and go bowling with. Also, they must love my dog, Ruby!
What is your dream date?
Fly to New York City in the springtime, go to Central Park, check out MoMA, have Billy Joel serenade us while we eat Grimaldi's Pizza at the park by the Brooklyn Bridge.
Adrienne Pilchard
Interior designer and project manager at Danielle Jacques Design
Age: 26
@a_bay_bayy
Pilchard is an interior designer and project manager who has an undeniable love for the beach, Taco Bell and margaritas (a k a she's one of the Valley's most down-to-earth bachelorettes). Above everything, she knows the value in quality time—so much so, that this past Christmas, she even gave her friends coupons for an hour of alone time with her.
What do you look for in a partner?
Humility! And humor. But I think those go hand in hand.
What's the best present you ever received?
The best gift I have ever received was when my sister told me she was naming her daughter after me. She surprised me at her baby shower, and I was floored. I always knew I had "fun auntie" potential, but this blew that out of the water!