Page 5 of 11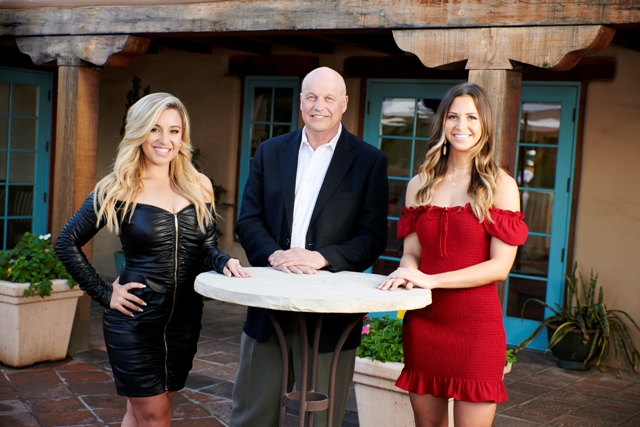 Chelsea Lynn Pezzola
Professional golfer and golf media personality
Age: 26
@clpezzola
At just 26 years old, Pezzola is already a force to be reckoned with. And through her work as a professional golfer and media personality, no two days are ever really the same. From one day to the next, she could be playing in a celebrity pro-am tournament, filming TV segments with Fox Sports, or traveling around the world as a social media host. Did we mention that she also graduated with honors and has a business degree with a focus in sports management?
What's the best present you ever gave someone? Ever received?
The best present I've ever given someone was giving the gift of travel to my parents as I was able to take them to Dubai. It was incredible to experience this new part of the world with them and be able to share this unique experience especially through golf. For the best gift I've ever received, I'm going to have to go with my first set of golf clubs because—let's face it—without those I wouldn't be where I am today.
What is your dream date?
I love to be surprised. My dream date would be to have someone say pack a bag and surprise me with a new adventure.
Don Kriz
Manager of Aeronautics for the Arizona Department of Transportation.
Age: 61
Kriz currently manages two different, full-time positions at the Arizona Department of Transportation; he works as the acting group manager for Aeronautics as well as the state airport engineer. Despite his diverse and often hectic schedule, Kriz values the simpler things in life, like laughter, great friends and, yes, even a dirty martini. A dream date for Kriz is composed of a flavorful dinner, stimulating conversation and the faint sounds of jazz playing in the background.
What is one thing that most people don't know about you?
That although I am educated and practice as an engineer, I am an artist at heart. I believe in filling your home with art. I love color and express myself in stained glass and in how I design my home's interior. My former Tucson home was a feature in the Arizona Daily Star several years ago. That same article was later featured on the HGTV Web site. My Phoenix home is a work in progress.
What do you look for in a partner?
A sense of humor, especially someone who understands mine. I often judge how well our date went by how much each of us has laughed during it.
Becca Booker
Owner and CEO of Homemade Social
Age: 25
@bbooks
Booker: modern social media queen. When she's not busy managing her company, Homemade Social, you might find her binge-watching "The Office," snuggling with her dogs or indulging in a cooking class—she even once gave her friend a barbecuing class for the two to take together.
What do you look for in a partner?
Ambition is probably the most important thing for me. I love seeing someone passionate about what they do and determined to make it big. Also, a great sense of humor, warm and friendly, intelligent and he must love dogs.
What is your dream date?
Nothing too crazy. We head out for pizza and wine for dinner. Take a romantic walk through the aisles of Target. We pick up a tub of Talenti gelato. We go home to our (my) future corgi, play a little fetch, and then we all snuggle up on the couch and eat some gelato before we fall asleep to "The Office."