Page 10 of 31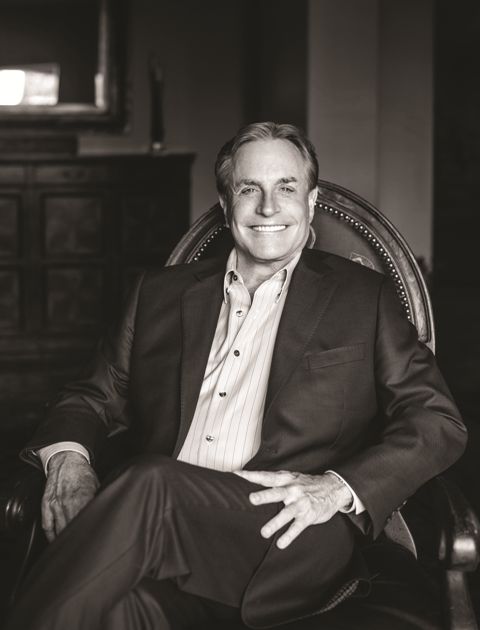 2018 NICHOLE KATHRYN PHOTOGRAPHY
William Drury
In his nearly 40-year career, Drury has built a reputation around the nation as a first-chair trial attorney who can successfully tackle high-profile cases. He has also made a notable impact outside of the courtroom as a co-founder of Make-A-Wish Foundation of America, which helps grant the wishes children with terminal or life-threatening medical conditions.
How did your interest in law come to be?
I have always been interested in history, politics, current affairs and high-profile jury trials. Since I was a teenager, I have known that I was destined to be a trial lawyer.
You have received many awards and accolades in your career. Is there one that means the most to you?
I am honored to have been recognized by my peers in publications such as The Best Lawyers of America and Southwest Super Lawyers. I have also been named as one of the Top 100 Lawyers in Arizona by Arizona Business Magazine.
What is the most rewarding part of your career?
The satisfaction of having successfully represented my clients, both individuals and corporations, and the knowledge I have gained in the process. When I take on a case I "become the client"—just as an actor takes on the role of his or her character. I endeavor to learn all I can about the people and/or the business I am representing. Trial law requires constant learning. I have had exposure to multiple disciplines such as medicine, engineering, product design, manufacturing, physics, etc. I don't know many careers that offer one the opportunity to gain knowledge about so many different industries and professions.
You are a co-founder of Make-A-Wish Foundation of America. What inspired you to create this foundation?
It all started in 1980 with a 7-year-old boy with leukemia named Chris Greicius. He was terminally ill and had one wish: to be a police officer for a day so he could "catch the bad guys." Several people within the community pulled together to make this happen. Chris passed away soon after his wish was granted. Those involved realized what they had done for Chris could be accomplished for other terminally ill children. When I heard Chris's story and was asked to join the group to help co-found a formal organization, I jumped at the opportunity to bring smiles to children and their families.
In what other ways do you give back to the community?
Until recently, I was a member of a local bank board and the Drake University Board of Trustees. I was involved in the Rotary Club and have served on the board of directors of the Sun Devil Club and Sun Angel Foundation. I also provide support to Colleen's Dream Foundation, which was founded by my daughters in their mother's name to raise funds to fight ovarian cancer.
What influence do you hope to have on the Valley?
Professionally, I plan to continue mentoring young attorneys to become trial lawyers. Personally, I will continue to encourage local Arizonans to contribute their time and resources to causes which benefit the community. A small effort locally today can result in a global impact tomorrow.
What is next for you?
Professionally, I will keep practicing law because it is what I love to do! Personally, I hope to become involved in an organization started by my aunt many years ago known as The International Book Club which donates books to various countries all over the world to promote literacy.
What are some of your free-time passions?
I have a love of learning about history, so reading is one of my favorite things to do. I also enjoy traveling, working out, golf and spending time with my daughters, their husbands and my six grandkids.