Page 5 of 31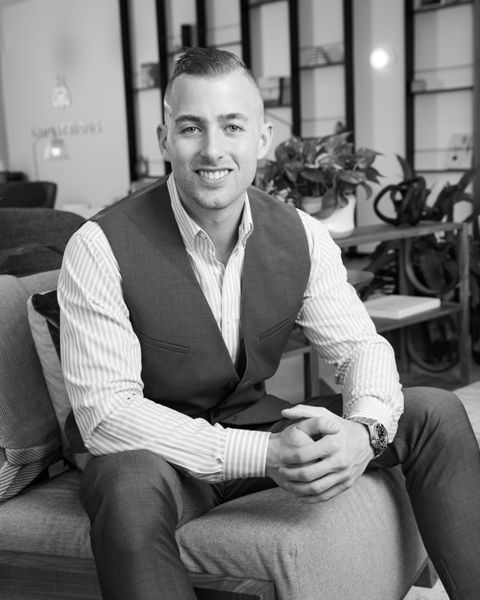 Photo by Michael Williams
Jon Boles
A self-described serial entrepreneur, Boles has launched eight successful brands, with his latest endeavor, Avintiv Media, being recognized as one of the fastest-growing marketing agencies in Phoenix. He has helped build and consult for more than 140 brands across the country, grossing myriad millions of dollars for his clients—and making a life-changing impact on many of them—along the way.
Your newest endeavor, Avintiv Media, launched just over a year ago. Why do you think this company has found so much success so quickly?
I believe that we are taking a unique twist to the digital marketing agency arena. We truly know the ins and outs of running and scaling an actual business and its operations; not just perspective or "strategy." We spend a lot of up-front time with our clients or prospects in our discovery process. We don't take projects on unless we are absolutely certain that it will be a home run for them. I didn't start this business to ever take advantage of entrepreneurs; I started it to give them their life back.
What is the most rewarding part of your career?
If I had to choose just one thing, I would have to say seeing my clients' lives change is the most rewarding part of my job. We've had more than 10 clients this year alone in our offices crying to our team sharing with us how we've actually changed their life. Not only has their business grown more than they ever imagined it could, but they have a better relationship with their significant other and their children. I don't know many other marketing agencies that change lives like we do. We focus on people, not just the business, and that makes it so rewarding in itself.
Have you always been driven?
There were some troubled times in my past where I truly got off track. I was at a very low point in my life after some family issues happened. I hit rock bottom and did a complete 180. Short answer, yes, I have always been driven and motivated. I've had a chip on my shoulder since a young age as teachers would make fun of me daily saying that I would never amount to anything or be wealthy. I've used that to become wealthy in my mid-20's but have now shifted to live more of a vulnerable and authentic life and drop the chip that was on my shoulder to get to the next level of business.
How do you balance a busy professional life with a personal life?
I've been trying to "perfect" this for nearly 10 years of being an entrepreneur. I now believe that every person is fully in control of their day regardless of how much they think that isn't true. You will find time for what you care about. I've been able to run three companies, 20-plus employees and a relationship because I choose what's most important to me. For instance, I turned all notifications off on my phone except phone calls. I rarely check social media unless I want to inspire or add value to people by a post or an Instagram story. I don't consume social media, I produce it—big difference. I also start every morning 6 to 8 a.m. reading my favorite book of choice with my phone off. That is the part of my day that I have full control and am in my zone.
Your next initiative is to give back to fellow entrepreneurs. How do you plan to pursue that?
I am a venture mentor at Arizona State University where I donate my time every month and help fellow entrepreneurs enhance their knowledge and grow their businesses. I also have launched a group business coaching course for entrepreneurs called Visionaries Academy. This is an online course for entrepreneurs where they follow the course and then have weekly group coaching with me or one of my coaches. I'm in the process of writing my first book toward the end of this year/early 2019 that goes over my 10 years of entrepreneurship journey and even what led me to it. I've been told by some of the most powerful coaches across the country that my full story is extremely powerful and needs to be shared with the world. I am also dedicating the rest of my life to being the most authentic and true version of myself so fellow entrepreneurs can see my life for what it is versus the highlight reel other influencers put on social media to sell them something.