Page 2 of 31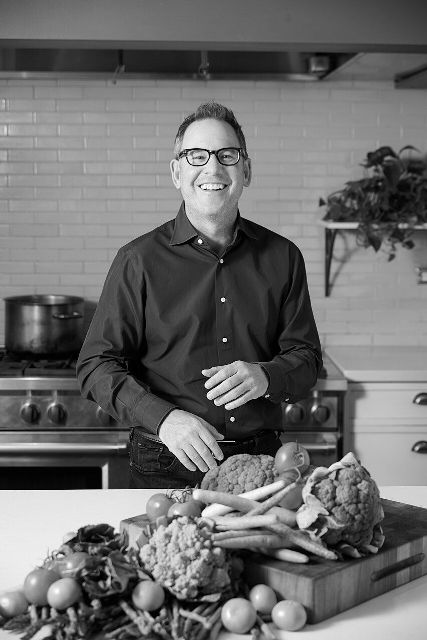 Photo by Michael Williams
Sam Fox
In 1998, Fox opened Wildflower in Tucson—and thus the story of Fox Restaurant Concepts (FRC) began. With Fox at the helm, FRC now has more than 50 restaurants nationwide—and the locations keep coming with 15 openings slated for next year.
You had a very early start in your career. Have you always been a driven person?
My whole life. I was always figuring out a way to run a business and make a little money from elementary school through high school. I dropped out of college when I was 20 to open my own restaurant.
Why do you think you have been so successful in your career?
We never take passes. We work super hard at trying to get this right every single day but not afraid to make mistakes. I have made mistakes along the way that I have learned from, and that has helped me in my career.
What is the most rewarding part of your career?
Working alongside the talented people we have in our organization. We serve almost 100,000 meals in a week, and we have close to 4,000 employees. We have had a lot of people who have been here since day one who have grown their career, from dishwashers to executive chefs, hostesses or servers to running part of the company.
The design of your restaurants is as much a hallmark of FRC as the food.
Design is equally as important as hospitality, service, food. Today, to be successful you need to be able to have all the little details down. We talk about creating an amazing environment where people want to go and how they feel when they are in the space and what the feeling evokes, and how that relates to the staff, to the menu and to the message we're trying to get across.
How do you decide where your next concept will be?
There is an art and science to that. The science is the demographics, the trade population, identifying who your guests are. But there is a lot of art to it. There can be great areas that have bad locations so understanding the community you are working in or looking to do business in is super important. A lot of that is based on a feeling. A lot of risk goes into that. You have to depend on your knowledge but also listen to your instinct.
What's next for FRC?
We have a busy year. Blanco will be expanding outside of Arizona this year, which is exciting for us. We are opening one in September in San Diego and another in November in Houston. We are continuing to grow Flower Child and North around the country and having some great success with that. We are building a new Culinary Dropout in Gilbert and another in North Scottsdale, where we will update the look and vibe. Next year, we have 15 new openings around the country, including our second out-of-state location of The Henry in Dallas.
What influence do you hope to have on the Valley?
We want to create spaces that people can gather and that become meaningful to them. A place where they can have business meetings, celebrate with friends, spend time with their family and go on dates. We want to be the setting for those moments.