Page 6 of 6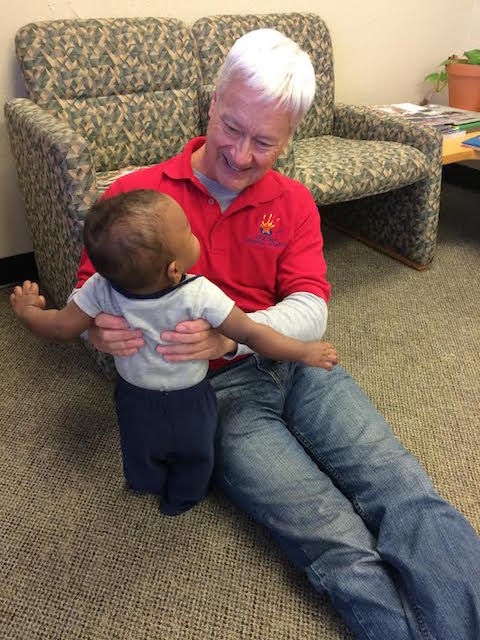 AFM: What drives and inspires you?
DS: I find my passion in the foster parents that we interact with. We meet amazing individuals who have changed their lives to help children in need, and I am inspired by them. One of my primary drivers is that I am a grandparent. I have two grandkids, and I love my grandkids to death. They are such a joy, and grandparenting is such a fantastic role. Too many grandparents are forced into a new role – that of raising their grandkids. The other day I met a great-grandmother who is now raising her great-grandchildren. Her life has been transformed out of necessity, and like in most cases, it is because of stupid adults doing stupid things. When they get the phone call from the Department of Child Safety, saying we have your grandchild/children or great-grandchildren who are in need their whole life changes. They are often living on social security and trying to make ends meet, and have to make the huge transition to being a 24/7 parent again. They are playing a very different role than they imagined at that stage of their lives. In Arizona, these families make up almost half of the kids in foster care; and these families receive almost no governmental support for those kids. Our being able to provide for these children a bed and a little spot of sanctuary and safety is my driving force. I have had a very large number of grandparents crying on my shoulders about the fact that I just gave them two beds and a crib to help out with their family needs, we are just trying to lend our helping hands to those who are taking on such an extraordinary burden, and trying to make their lives a little bit easier.
AFM: Do you have anything else you would like to share about recent successes?
DS: I have a huge announcement to make about our recent successes, and AZ Foothills is one of the first outlets to hear! At the end of this month, we are going to be closing on a new building for AHH. We are going to be expanding our footprint. Right now, we are leasing a 8,000-sq.-ft. facility, and we will be moving into an 18,000-.sq.-ft facility in Phoenix! With this acquisition we will be able to expand our services to even more communities around the state, to help even more children and to continue to collaborate and partner with other charities to make our impact as deep as it can be. This will open up many new opportunities for us. Part of the challenge will be to connect with generous donors who might associate with our mission and feel like this we perform an important and needed service in our community. We will be seeking public support for the acquisition and renovation of this facility. In moving forward, watch for our capital campaign to make this all a reality, and please consider all the ways you can lend us a Helping Hand!