Page 5 of 6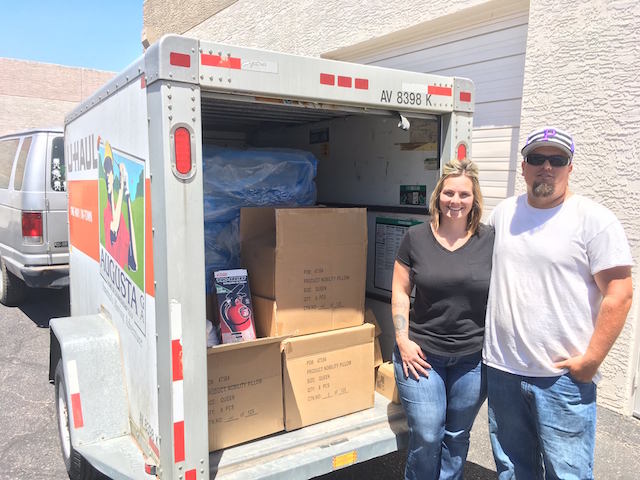 AFM: How can small businesses and individuals help?
DS: There are many ways people can pitch in. In the state of Arizona, there are tax credits specifically to support charities that work with kids in foster care. The state of Arizona allows for a dollar for dollar tax credit against your Arizona State Tax Liability. A single taxpayer can donate $500 a year to AHH which counts as a $500 state tax payment, to do so costs the taxpayer nothing. A married couple is $1,000 per year. You know where the money is going – to help children in foster care who have been victims of abuse and neglect. It's kind of a no-brainer way to help out. It is literally a repositioning of your money. From an individual point of view, we also accept donations of new items for kids as well as gently used kids clothing. We are partners with Mattress Firm stores, and any donated items can be dropped off at any local Mattress Firm store.
AFM: Are there any programs coming up for individuals to participate in?
DS: Although school isn't out yet this year, we are starting to gear up for the next school year. In the summer of 2017, in collaboration with three other charities, we provided 6,500 backpacks filled with school supplies to get the children ready to go back to school. We have already set up a donation page where donors can buy a backpack that is already filled with school supplies for just $25. This backpack will then be given to a child so they are already set up to start the new year. We also seek out businesses and civic groups to do collection drives for us. We have boxes that put out in businesses to collect school supplies to fill those backpacks for us. We also do targeted drives throughout the year for diapers, birthday gifts, gift cards and holiday toys.
AFM: What are some of your favorite stories of the civilian generosity you have experienced?
DS: Recently, we had a couple of ladies who just turned 40 who decided that instead of their friends bringing gifts for them, they should donate something to AHH. They brought us a pick-up truck filled with toys, games and clothing. They told us this was their birthday-gift-back. We have also had a couple youngsters (encouraged by their parents) do the same thing. We had an 8-year-old boy come by a couple weeks ago who told us that for his 8th birthday party he asked his friends to give him something to help AHH. There are endless opportunities and creative ways to help AHH. My favorite tagline is that everyone can do something.