Page 2 of 6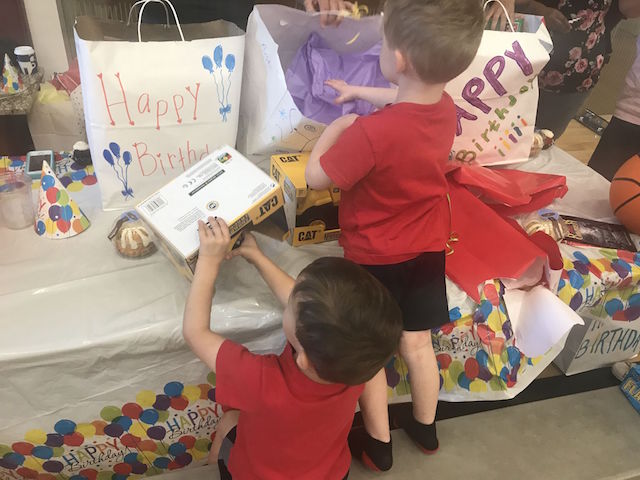 AFM: What are the biggest obstacles AHH faces every year?
DS: AHH is the largest provider of basic needs to kids in foster care in the state. There are 15,000 children in foster care today, and we need resources, financially, but also "stuff" to continue to provide goods and services at the level that we do. Last year we provided 3,000 beds and cribs, 2,000 birthday packages, holiday toys in the tens of thousands, and 6,500 back-to-school supply packages. The numbers are huge, and to keep our engine running, we need both financial resources as well as donations of goods, not to mention volunteers to keep things moving along.
AFM: What does a typical birthday package include?
DS: The Birthday Dreams Program is the coolest program ever. We receive applications from foster parents and also from Department of Child Safety Caseworkers that describe children who have upcoming birthdays. We receive requests saying that little Susie is turning 6 and she likes Barbies, or Johnny is turning 4 and he likes trains. Our volunteers will take that request and "shop" among the donated goods we have in our warehouse. They look for a few items that fit that particular child's request, and it is always amazing that despite the fact that our bins may not be overflowing with toys, there always is the perfect toy to fill that child's request. After the volunteers take out items for that child, they add in an age-appropriate book to encourage learning. These items are gift wrapped and placed inside a gift bag that has been decorated and shares a personal message. For example, if this gift was for little Johnny who likes trains then the drawing would be of a little train with maybe the words "Choo Choo Happy Birthday Johnny." It is a very direct statement to the child that someone has taken the time to let Johnny know that he is special and that his birthday is worthy of celebration despite his personal circumstances. We want these kids to know that they are loved and cared for by our community.
AFM: Are birthday packages for all ages, or just young children?
DS: We have been celebrating teens with this program for the past year and have already let 400 teens know their day is special. Teenager's packages are placed into a duffle bag, which is both utilitarian and can be used for an extended period of time. Our teenage birthday packages include $50 worth of gift cards from such vendors such as Walmart, Target, Ulta and Dicks Sporting Goods. Every teenager also receives a book. We were concerned that the message might be misinterpreted and come across as 'here's a duffle bag to replace that black trash bag you lug your stuff around in from group home to group home.' Our hope was to open up those kids' minds, thoughts and awareness. We use books similar to The Ultimate Book of Travel. Our message is that this bag can take you places - your whole life is in front of you, don't ever sell yourself short.