Page 4 of 6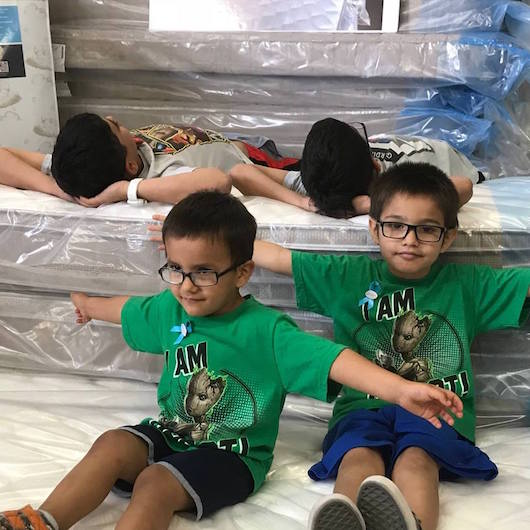 AFM: What about other foundations around the country? Have you done any collaborations?
DS: The T.W. Lewis Foundation has issued two challenge grants to AHH, committing to match $2,000 from any new donors of $2,000 or more. These donations can be used to purchase materials (beds, cribs, other services) or to support our capital campaign. A combined commitment of $40,000. This is an innovative approach - they don't want to write a check and go away, they want to push our organization and encourage us to reach out beyond our present funding sources to find new supporters and offer them this new opportunity to double their impact. We were also just awarded a grant from the Virginia G. Piper Charitable Trust, one of the largest trusts in Arizona. To receive this grant is an honor to our Organization. The grant funds ($188,000 over three years) will be used for an entire revamp of our technology platforms. We are not a little charity with four desks and a phone. We have stuff coming in and out the back door, purchased products and many other layers of complex business activity. The Piper grant will help us raise the bar to operate more efficiently and effectively.
AFM: What other communities is AHH trying to reach out to?
DS: There are so many Native American tribes in Arizona and many of those do not have the resources to be able to support their needy households. There is a lot of need out in the Native American communities that we would like to make an impact in and we would like to expand our outreach to make a difference for kids in foster care on the reservations.
AFM: Do you have any ideas on what specific technology you will be revamping?
DS: The primary piece of the technology is the warehousing activities. There are multiple components to this. The first one is the automation of the appointment process and paperwork. This will make it much easier for foster parents to fill out the application online rather than sitting in our office with pen and paper while the kids are running around. All of our client servicing will be more efficient. On the back end, it will give us much better information on tracking our purchases and reorder points to make sure that we are properly accounting for donated goods that come in the back door. At the end of the day, we are going to have an updated automated system that is at the forefront of technology.