Page 9 of 12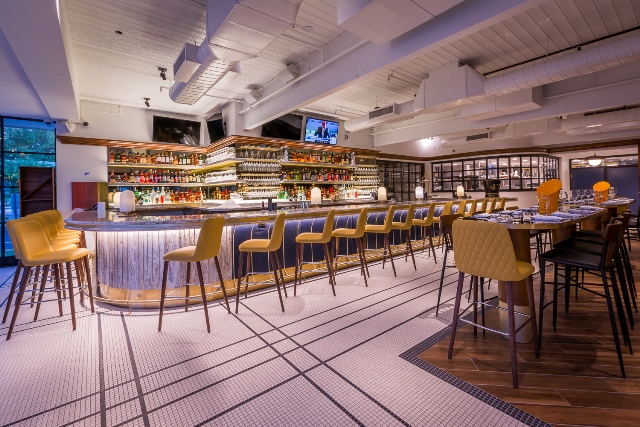 Offering one of the foremost farm-to-table experiences in the Valley, Quiessence at the Farm at South Mountain focuses on uncomplicated cuisine via a menu that changes daily. It dishes up charm in spades, surrounded by towering trees, twinkle lights and fire pits that will transport diners lightyears away from the desert. Tasting menus are served on the weekend, while a la carte dishes are available during the week.
Virtú Honest Craft/Nico Heirloom Kitchen
Whether you are looking for a memorable date night or a more casual outing with the family, Chef Gio Osso's pair of incredible dining destinations are there for you. Virtú Honest Craft in Scottsdale, home of the Valley's best octopus dish, is itty bitty but offers big flavor and impeccable presentation. Gilbert's Nico Heirloom Kitchen (yep, you can get the octopus there too) is a bit more family-friendly, dishing up incredible pasta dishes, a killer brunch and an inviting patio along Gilbert Road.
The Mission/The House Brasserie/Zinc Bistro/Fat OxThe Mission/The House Brasserie/Zinc Bistro/Fat Ox (pictured)
There's really only one way to put it: Chef Matt Carter is killing it. Whether at his remarkable Latin-inspired The Mission (two Scottsdale locations), the super-elegant The House Brasserie (that patio—swoon!), the French-fare must, Zinc Bistro, or the modern-Italian beauty, Fat Ox, Chef Carter is the forefront of many memorable dining experiences in the Valley.
The only thing we like better than Crudo's modern take on Italian dishes are the crazy-cool events it hosts throughout the year, like its Barh Mi pop-up, Tiki Takeover, cocktail-paired dinners and much more. And if you haven't tried Chef Cullen Campbell's crispy pig ears, what are you doing with your life?
In a blink-and-you'll-miss-it 1920's cottage in Tempe is House of Tricks, an incredible restaurant that has topped local best-of lists for the past 30 years. On any given night, you'll find revelers clinking bubbly-filled glasses on the vibrant patio under twinkle light and couples cozying up with foie gras poutine in the art-filled interior space. Tip: House of Tricks is a perfect pre-show dinner if you're headed to Gammage.