Page 8 of 12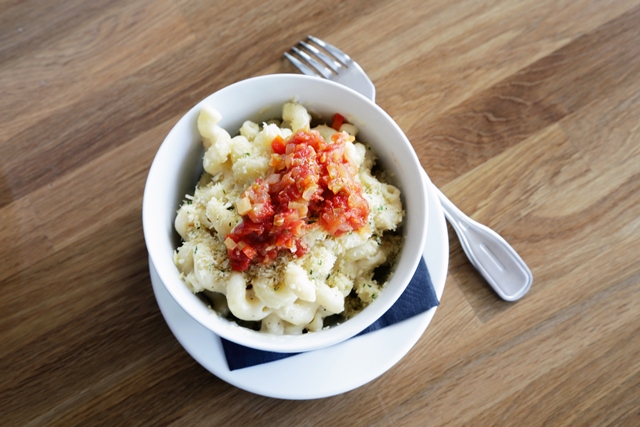 Dining at Binkley's isn't simply a food affair—it's an engaging fine-dining experience complete with a literal change of scenery at every stage. The outing begins on the terrace next to the garden, with charming wooden planter boxes and bountiful produce that gets incorporated into their dishes. Guests then move on to the bar, before rounding out the experience in the dining room, which feels like you've stepped directly into the rustic, elegant kitchen of Chef Kevin Binkley. Reservations must be made and paid for in advance.
Smart and luxurious with an air of refined maturity, Dominick's Steakhouse at Scottsdale Quarter specializes in premium quality cuts of steak, brilliantly cooked to enhance the natural flavor, as well as fresh seafood like Alaskan king crab or Maine lobster. Among the ornate chandeliers and dark leather furniture, surely one of the most alluring elements is the rooftop, where guests can dine underneath the moonlight. Another Mastro Family gem is Steak 44, a beautifully artistic, modern space serving top quality steaks, fine wine, seafood and other dishes in a warm and friendly atmosphere. What's more, guests get to walk through Steak 44's elaborate 3,000-bottle wine vault as they are lead to their table.
**The dining group's seafood concept, Ocean 44, opens soon in Scottsdale!
Located at The Wigwam, the fare at the resort's signature restaurant is bursting with local ingredients and farm-to-table goodness. We're completely content spending an evening with wine and the Chef's charcuterie on the pretty patio, indulging in any of the restaurant's satisfying entrees, like Arizona filet mignon, Maple Leaf duck and simple spaghetti.
Spanish for "desire," deseo at the four-star Westin Kierland Resort and Spa highlights contemporary Latin cuisine, pairing traditional Latin American ingredients and a new-age approach to cooking, resulting in dishes entirely their own. Along with a substantial list of South American wines, diners can indulge in ceviches, grilled and roasted fish, and a number of carne dishes prepared with marinades impassioned by South American flavors.
The Gladly (pictured)
The Gladly in the Biltmore district is light and fresh, both in food and appearance. Plentiful windows allowing natural light to flow in makes the space feel open, but for a slightly darker, more sophisticated vibe, guests can also explore the restaurant's Whiskey Room. A sequel to Chef Bernie Kantak's Citizen Public House, The Gladly serves contemporary American food inspired by his worldly travels, as well as 250 whiskies and craft cocktails. It's also a great option for large gatherings with a private banquet room seating up to 60 guests.