Page 1 of 6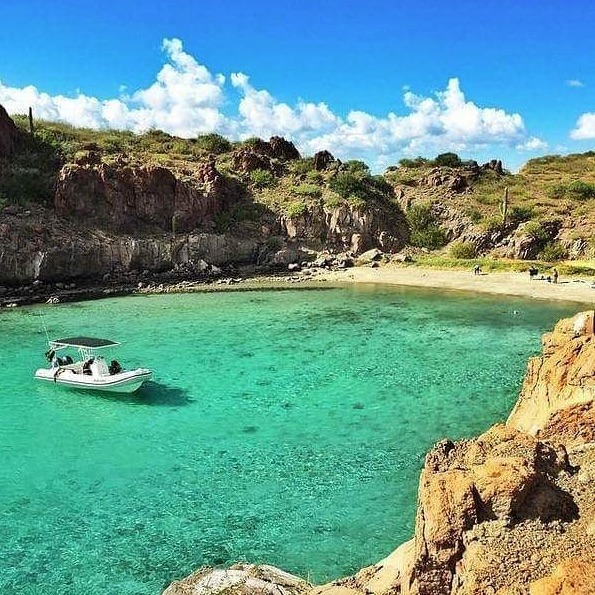 Staring out from the boat onto the blindingly bright blue waters of the Sea of Cortez, what is more striking to me than the sprawling oceanic splendor is the fact that I've only seen two other boats that day.
Far from your overpriced and under-liquored pina colada-infused vacation, a trip to Loreto in Mexico's Baja Peninsula will have you marking this as your top pick for a dreamy, low-key yet luxurious getaway.
Just six hours north of Cabo, you will feel as if you've transported to an entirely different universe in Loreto. Peace and serenity are two things you'll find here that don't exist in other famed Mexican tourist towns.
Loreto reigns in the world of highly-coveted destinations that have not been tainted by tourists, but that are still pleasantly and perfectly posh.
Don't be fooled, though -- the peacefulness of Loreto does not mean it's void of adventure.
The waters right outside your door at the magical Villa del Palmar Beach Resort & Spa at the Islands of Loreto are home to what renowned explorer Jacque Cousteau referred to as "The Aquarium of the World."
The natural habitat and marine preserve surrounding the resort (which boasts the title of Mexico's largest) serves as the most idyllic spot to explore the life here in Loreto.
From paddle boarding to kayaking; from snorkeling to boat excursions and beyond, when a guest at Villa del Palmar, countless doors open for you to become familiar with, and develop a love for the Sea of Cortez and its charming marine dwellers.
And after a few days at the resort, you'll wish this place served as your dwelling, too.