Page 4 of 6
Post-spa, soak up some rays at one of the resort's six pools with a book in one hand, and a fresh margarita in the other as you enjoy the exclusive and spectacular views of the rugged Sierra de La Giganta Mountains.
And if relaxing to you means swinging away at a little white ball with a giant titanium club, then you've found the pot of gold at the end of the rainbow here.
Villa del Palmar's championship golf course, TPC Danzante Bay is the new kid on the block at the resort, and its popularity is skyrocketing.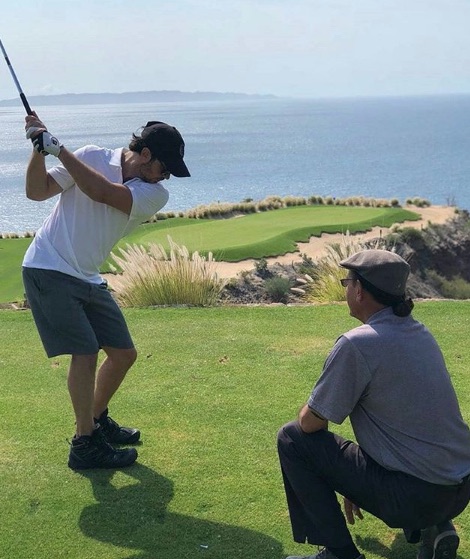 TPC Danzante Bay's 18 holes take you on a tour through every terrain imaginable. From 11 breathtaking ocean-facing holes, to desert landscapes rife with cacti, and everything in between, no topography was overlooked in the construction of this Rees Jones masterpiece.
You'll take your eye off the ball more than once to glance at the stunning Danzante Bay that lay in front of you, the cliffs that scream "dreamy," and the rugged mountain landscapes that will have you convinced you're on the set of HBO's Westworld.
And when you make your way to the course's signature hole -- number 17 -- be prepared to pause your swing to snap a shot of the blue whales passing by. These waters serve as their migration route from Alaska to Baja, and luck may be on your side to catch a glimpse of these mystical giants.
Whether the shot you take home in memory is the birdie putt you sink on this hole, or the photo of the blue whales breaching in the background of the epically lush green, this hole (and the entire course) is so memorable that I dare you to not compare every future course you play to TPC Danzante Bay.
And that comparison will leave you wishing yourself back in Loreto.
There have been few moments since my return from this spectacular spot that I haven't pined to return.