Page 6 of 6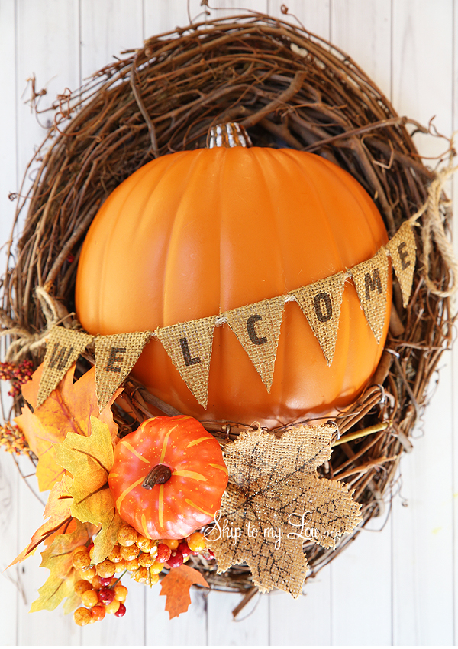 Fall Wreath
This festive fall wreath can be very simple and fun to create!
Items:
Grapevine wreath
Little pumpkin
Mini burlap banner
Decorative fall embellishments
1.) Take a grapevine wreath and place/nudge a pumpkin that fits into the wreath.
2.) Place a mini burlap banner across the pumpkin, and it can stay by wrapping the ends of the banner to/through the wreath (the style of wreath can make it easy to hold things on its own).
3.) Take fall embellishments and either secure them between the branches of the wreath or use string to tie them around the outer parts of the wreath.
Courtesy of: https://www.skiptomylou.org/fall-wreath-idea/