Page 3 of 6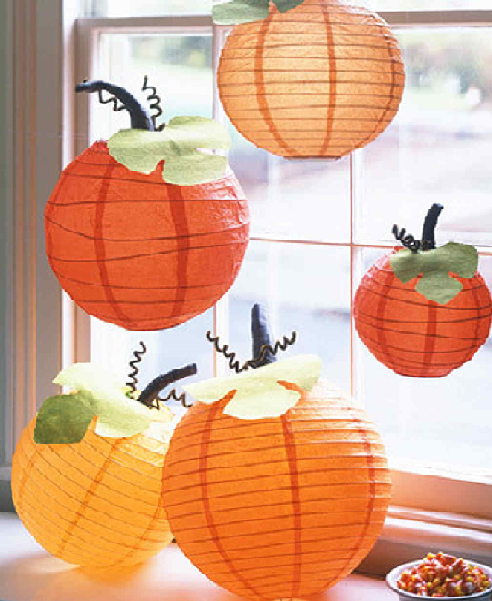 Pumpkin Lanterns
This is another simple craft that can add a cute look to your fall decorating.
Items:
Orange paper lantern
Green paper
Craft glue
Dark-green and brown pipe cleaners
Newspaper
Tape
Ribbon
1.) Make a leaf shape on the green paper, and cut it out.
2.) Attach a dark-green pipe cleaner to the center of the leaf with craft glue.
3.) To make curly tendrils, spiral two brown pipe cleaners.
4.) Attach the leaf and tendrils (pipe cleaners) to the paper lantern by wrapping the ends of the pipe cleaners around the wire frame.
5.) Use newspaper to make the stem and cover it/attach it to the lantern with brown tape.
6.) Use ribbon or something else to place the lanterns where you'd like!
Courtesy of: https://www.marthastewart.com/268586/pumpkin-lanterns