Page 5 of 6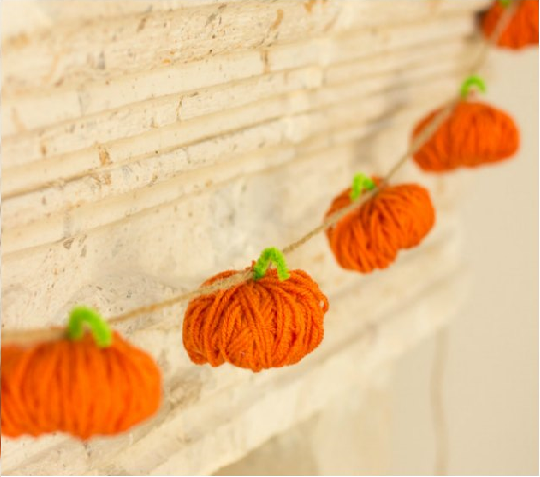 Yarn Pumpkin Garland
This array of little yarn pumpkins can bring fall to your mantel or tabletop.
Items:
Yarn
Green pipe cleaner
Twine
1.) Wrap some yarn around four fingers pushed together (not individual fingers) and make it somewhat firm to start the form of the pumpkin.
2.) Take another piece of yarn and tie it vertically around the yarn that's currently around the fingers to hold the yarn in place and to create more of a pumpkin shape.
3.) Once the yarn is tied, you can remove it from your fingers and wrap a little piece of green pipe cleaner to the top to make the stem.
4.) Use a piece of yarn and tie the pumpkin to the twine.
5.) Place the craft wherever you'd like!
Courtesy of: http://www.designimprovised.com/2013/09/halloween-crafts.html