Page 4 of 5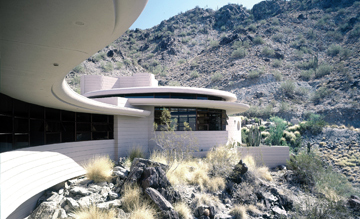 Soleri believes that Wright, perhaps unintentionally, created today's "car-suburbia plague," with its sprawl and hermitization because of his concepts like Broadacre City, which he developed in the early years in Arizona.
Still, Soleri reaffirms the vitality and legacy of his teacher: "A group of people whose lives and work are infused with the same spirit of exploration and possibility that guided Mr. Wright himself."
Swaback agrees: "Wright set the stage for all architects. The difference for apprentices is one of having experienced not only his work but his life at such close range that it enriches my every thought." And that has infused the culture of his distinguished Scottsdale firm, Swaback Partners. "Architecture is far more than a profession," he says. "It is a way of life, a calling."
Today, Taliesin graduates are reaffirming the Wright tradition. Says Chandler architect Michael Rust, a student and teacher at Taliesin West from November 1982 until November 1993: "Through organic architecture, people's lives can change for the better. Homes and workplaces are designed with nature and natural materials, creating a quality of space that is truly enjoyed and hopefully inspired by those who experience the space created."
Builders share the inspiration: "Frank Lloyd Wright has greatly enhanced our desire to encourage our clients to engage artist and craftsman in developing the vision for their homes," says Ron Steege, co-principal, with Tim Larson, of Scottsdale's La Casa Builders. He particularly credits Wright apprentice John Rattenbury with being a primary influence on his life and his company's work.
Balancing the beautiful and the practical is the essence of the Wright genius—as continued by the work of his apprentices, the later graduates of the Frank Lloyd Wright School of Architecture and everyone influenced by them. In this spirit, Steege quotes Wright, from 1954: "I believe a house is more a home by being a work of art."