Adopt a Dog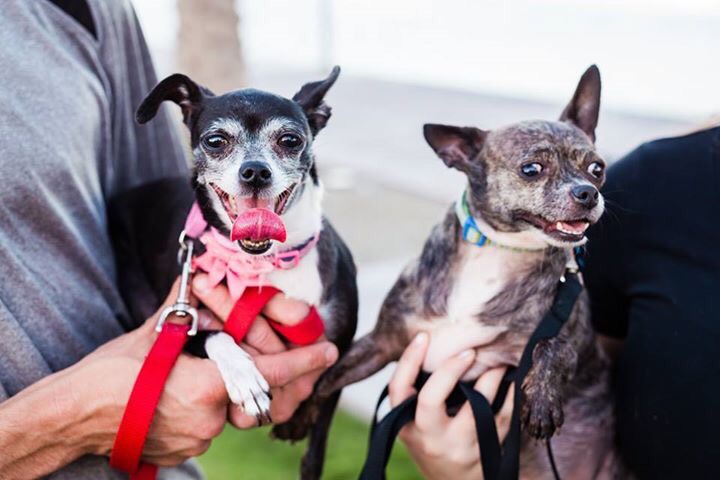 Hi! We are Chief (male) & Hayley (female), and we are a pair of bonded seniors looking for a home to live out our golden years in together!
A little bit more about us:
We are low-energy and would be great Netflix and cuddle buddies!
We are bonded and we gain comfort and confidence from each other. So we must go to a home together.
We are crate...
Read more...
Gadget is little guy, just under 6 pounds, with spunk enough for a dog twice his size! He's about a year old. Gadget is living in a foster home where he loves to play with one of the other small dogs in the home. He can be a handful for some dogs. If he goes home with another dog, his ideal match will be another dog (or dogs!) that likes to play, or with someone that will tell him to stop if they don't want to play! He has the run of the house while foster mom is at work and he's not destructive. Gadget has learned the dog door and is about 95% house-trained. With someone to make sure he gets out on a regular basis, this smart little guy should be fully house-trained in no time! Gadget is...
Read more...