Page 1 of 8
Whether you're looking for top-notch eats or family-friendly fun in Tucson, here is our first-ever Best of Tucson list of winners (voted on by you!).

Arts & Entertainment
Best Annual Charity Event
Heart Ball of Tucson
As one of Tucson's oldest philanthropic events, this annual charity gala is literally all heart. A yearly event that raises funds to combat heart disease and promote stroke research, the Heart Ball is a tradition enjoyed not only for its grandeur but also for a dedication to end heart-related illnesses that has lasted more than half a century. 520.795.1403, www.americanheart.org.
Best Annual Event
El Tour de Tucson
Held annually the Saturday before Thanksgiving, El Tour de Tucson is known coast-to-coast as one of the country's best cycling races. Stretching nearly 109 miles, this race attracts cyclists and spectators from across the U.S. and invites visitors of all ages to come along for the ride. 520.745.2033, www.pbaa.com.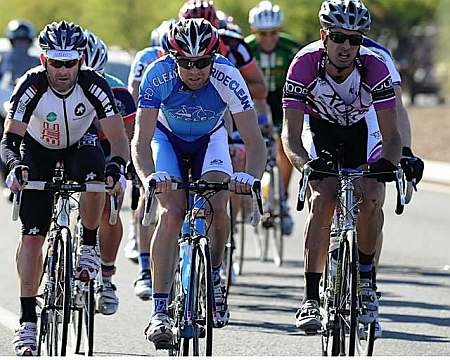 Best Art Gallery
Elements Home Accessories & Gifts
Toting gifts and art, this store is anything but an average gallery. Contemporary art and affordable prices make this Tucson shop a great place for first-time homebuyers looking to decorate a new home or seasoned designers looking for some inspiration. Whatever your need, Elements Home Accessories & Gifts is a store you can't leave empty-handed. 520.733.3399, www.elementsoftucson.com.
Best News Station
KOLD News 13
Tucson's premier source for news, KOLD News 13 keeps viewers hooked with dedicated news professionals and original stories. In a world where media runs rampant, this news station continually provides quality information in a way that is fun and informative for everyone. 520.744.1313, www.kold.com.
Best Radio Station
KVOI 103 AM
As the "voice of Tucson's news and information", KVOI 103 AM, formally known as KVOI 690, takes on the responsibility of providing listeners with news and information that is both accurate and enjoyable during the grueling rush hour. Thanks to their dedication to quality news reporting, KVOI delivers every time. 520.790.2400, www.kvoi.com.
Best Special Event/Wedding Venue
Loews Ventana Canyon
Loews Ventana Canyon is a dream for any bride looking to celebrate her wedding in style. Onsite wedding planners and a dedicated staff help make every detail of the big day sheer perfection. From intimate affairs to elaborate family celebrations, every wedding spent at Loews is truly magical.