Page 5 of 8
Travel & Leisure
Best B&B or Hotel
Omni Tucson National
A celebrated golf course and hotel, Omni Tucson National offers a little something for every traveler. Located just 30 minutes from Tucson International Airport, Omni is home to more than 650 acres of pure luxury. Breath-taking views, championship courses and exquisite accommodations will rejuvenate even the weariest travelers. 520.297. 2271, www.omnihotels.com.
Best Country Club
Loews Ventana Canyon
This first-class hotel is ideal for not only a weekend getaway, but also a daytime escape. Offering spa services, dining and golf, visitors will enjoy a country club atmosphere without needing to rent a room. Situated against Tucson's beautiful desert landscape, Tucsonans and guests alike will be enthralled by this destination resort. 520.299.2020, www.loewshotels.com.
Best Guest Ranch
Grapevine Canyon Ranch
Offering a taste of the Southwest in an intimate setting, Grapevine Canyon Ranch leaves every guest feeling a little closer to nature and infinitely more relaxed. Visitors are invited to partake in horseback riding, archery, and sightseeing at this beautiful ranch. Bonus: Grapevine's prime location offers one-of-a kind views of the Dragoon Mountains. 800.245.9202, www.goranch.com.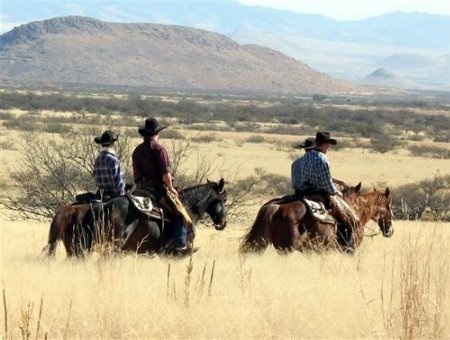 Best Resort Pool
Hilton El Conquistador
No Arizona hotel is complete without a fabulous pool to keep guests cool during the scorching summer days, and the pool at the Hilton El Conquistador goes beyond average aquatic luxury. Complete with a 143-foot water slide and a relaxing hot springs, the pool and its amenities make combating the heat delightfully cool. www.hiltonelconquistador.com.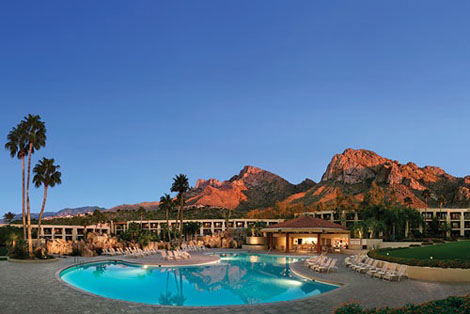 Best Luxury Resort
Loews Ventana Canyon
With nearly 400 spacious rooms for rent, Loews Ventana Canyon capitalizes on Tucson's unique beauty with a fusion of rustic surroundings and modern design. Boasting an array of restaurants, green golf courses and an indulgent spa, the Loews experience will not be one soon forgotten. 520.299.2020, www.loewshotels.com.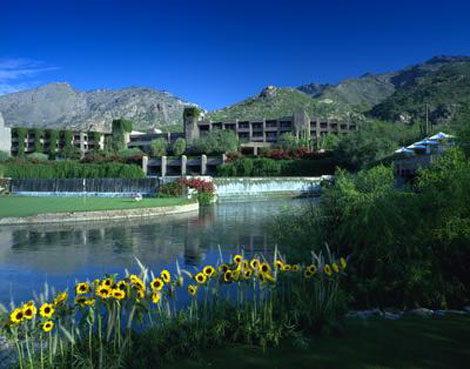 Kids and Family
Best Place to Be Indoors
The Tucson Children's Museum
Offering guided tours, birthday parties and a non-stop flow of events, the Tucson Children's Museum will brighten your child's day. The museum has tons of exhibits which cater to every possible interest of your child, all the while having a blast. You could stop by dinosaur world to visit the life-sized robotic dinos; take a trip to the art studio and create a masterpiece; or go to the ocean discovery center to learn about mysteries of the deep. 520.792.9985, www.tucsonchildrensmuseum.org.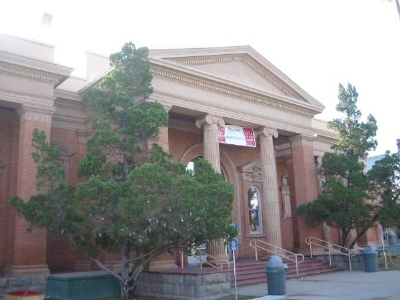 Best Place to be Outdoors
Breakers Water Park
Get ready to hang loose because the coolest place for your kids to be outdoors this summer is splashing around at Breakers Water Park. Home to Arizona's largest wavepool, Breakers offers plenty of water slides for the older kids and water playgrounds for the little tykes. 520.682.2304, www.breakerswaterpark.com.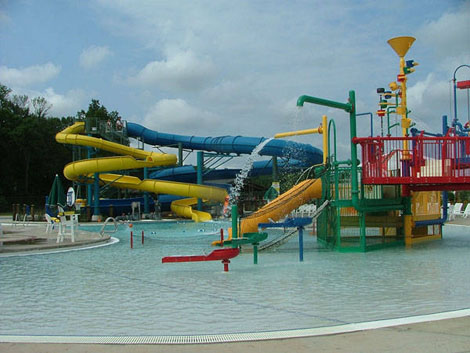 Best Place to Have a Birthday Party
My Gym
This place takes care of everything from the invitations to the cake and, of course, the super fun gym activities. The trained staff promises hours of fun while taking part in games, gymnastics, rides, songs and even space flight. Your kids will have a blast while you don't even have to clean up. 520.514.9192, www.mygymtucson.com.