Page 4 of 5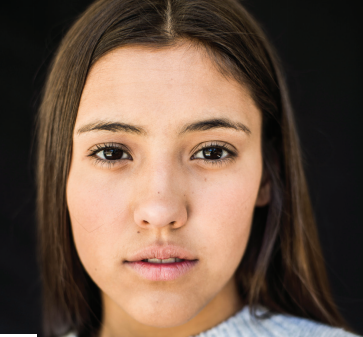 TEEN FACE OF FOOTHILLS: TRISTANY HIGHTOWER
Instagram: @Tristany_Hightower
Since she was a little girl, Tristany Hightower, 16, the 2016 Teen Face of Foothills winner, has enjoyed the fast-paced world of modeling. When Hightower entered into the Face of Foothills contest, she recruited help on social media to get votes. "We just shared it all over social media...continually posting on Facebook, Instagram and Twitter. I got my cheer team involved, and they voted for me, so it was really fun," she says.
Hightower moved from Grand Junction, Colo., to Scottsdale almost two years ago. Along with cheerleading, she takes all honors and AP classes and is a member of service-oriented organizations, National Honor Society and Interact Club.
She also has a love of the pageant world and has been participating in pageants since childhood. She proudly represents the state as Miss Arizona Teen USA 2016. As a lover of community service, Hightower looks forward to the volunteer opportunities this new title will give her.
As for her future career plans, Hightower thinks it would be fun to take a year off after graduating high school to pursue modeling full-time overseas. For right now, Hightower is enjoying modeling and is excited to be the Teen Face of Foothills winner. "I still can't believe I won. I'm just so excited for all the opportunities it's going to bring," she says. –A.Z.
FAVORITE TV SHOW: "Criminal Minds."
PETS: Two dogs, Rocko (pit bull) and Cupid (maltipoo).
FAVORITE DESIGNER: Tory Burch.
BIGGEST INSPIRATION: Delaney, longtime friend fighting cancer at 13-years-old.
DREAM VACATION: Bora Bora.
FAVORITE PLACES TO SHOP: Victoria's Secret, Forever 21 and Nordstrom.