Page 5 of 5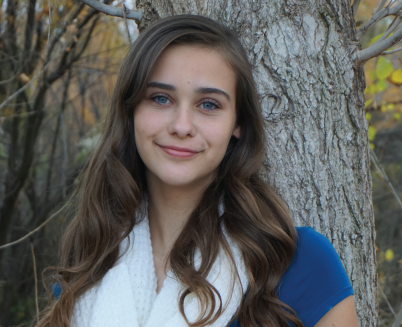 JUNIOR FACE OF FOOTHILLS: ELISE WRIGHT
Instagram: @Ekwright927
Gilbert native, Elise Wright, 12, was beyond excited to find out she was the 2016 Junior Face of Foothills winner. "I didn't really think I was going to win...It was kind of a surprise to me because there's so many other chances of other people that could've won," she says.
Wright modeled as a small child but took a break from it for a few years. She got back into it as an 8-year-old after walking in a runway show and has loved it since. "I like the runway, and I like being in front of the camera."
Wright's family and friends played a huge role in the voting process for Face of Foothills. "I had a lot of help, and I'm really grateful for that," Wright says. Now that the voting is over, she is looking forward to getting to know the other winners.
"Modeling would definitely be a fun thing to do as a career," she says. But Wright has some other ideas for the future, too. "I do volleyball, I do violin, I have a lot of hobbies and things like that could be fun to do, too," she says. She also thinks pursuing a career in photography would be fun. –Abby Zufelt
FAVORITE SUBJECT IN SCHOOL: Science.
SPECIAL TALENT: Singing.
FAVORITE RESTAURANT: Joe's Farm Grill.
FAVORITE TV SHOW: "New Girl."
DREAM TRAVEL SPOT: All of Europe.
FAVORITE MOVIE: "Hunger Games: Mockingjay Part 2."
FAVORITE SINGER: Michael Jackson.