Page 2 of 5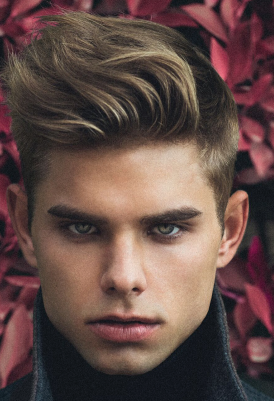 FACE OF FOOTHILLS: SEAN STAHLNECKER
Instagram: @sean_stahlnecker

For a guy whose catchphrase is "living in paradise." Sean Stahlnecker might seem like he's got it all. And he does; after all, he's a 23-year-old male model with washboard abs who considers "living a healthy lifestyle" a hobby. What most don't know about Stahlnecker, though, is after dedicating 17 years of his life to a dream that ended traumatically and tragically, it'd be hard to deny he deserves his current bliss.
It was in Montana where Stahlnecker blew out his shoulder and lost all chances of becoming a professional hockey player. He kissed his D1 and D3 college offers goodbye and came home to Arizona clueless of what his future would hold. "[Hockey] instilled in me hard work and tenacity. I learned a lot as a man and as part of a team," he says. "I flew back home [and] was kind of lost." It wasn't until his sister brought him with her to an open call for the Ford/Robert Black Agency that he was discovered and his modeling career took off. Today, he has worked for companies like Dillard's, Vemma, Antigua and more and says his injury was a blessing in disguise.
Traveling constantly between Los Angeles and his home in Peoria to model, Stahlnecker still makes time to study business management and marketing at Rio Salado College, and in five years wants to have booked a modeling campaign and opened his own beverage company. –T.S.
FAVORITE LOCAL FOOD SPOT: Definitely Spinato's.
FAVORITE COMFORT FOOD: Cookies and ice cream.
BEST WAY TO DE-STRESS: Gym or running.
FAVORITE CLOTHING BRAND: Abercrombie probably or maybe Calvin Klein.
FAVORITE MOVIE: "Hitch" with Will Smith. It's an amazing movie.
WHEN WILL YOU CONSIDER YOURSELF A SUCCESSFUL MODEL: When I have a campaign.
HOW DO YOU WANT TO BE REMEMBERED: I want to make a difference in this world. Any positive difference.
ONE WORD TO DESCRIBE YOURSELF: Complicated, quirky or sarcastic.